Gamers of all ages can boost their scores and impress their opponents by making one small but significant change. By adding the best gaming mouse you can afford to your rig, you'll be increasing your accuracy, improving your skills, and adding a ton of enjoyment to your next gaming session.
Below, I've gathered a list of the best gaming mice available in 2019. Surprisingly, some of the best-ranked mice have been around for years. You may be surprised what else is on this list, so let's not keep you in suspense any longer.
What Makes the Best Gaming Mouse?
When choosing a gaming mouse, you'll want to consider a number of factors before you purchase. Depending on your needs and preferences, you may need to adjust your thinking on what the perfect gaming mouse looks and feels like for you.
Not all gaming mice are created equal, and that's a good thing. People come in a wide array of shapes, sizes, and needs, so the best gaming mouse will be different for everyone. But all that variety can make it hard to choose. Let me make it easier for you to pick.
Here's what you should consider first, in order of importance.
Hand size
Finger length
Mouse shape
Mouse weight
Hours of usage
Type of games
Wired or wireless
Cost, upkeep, and other budget considerations
Lighting and customization options
Your Hand Size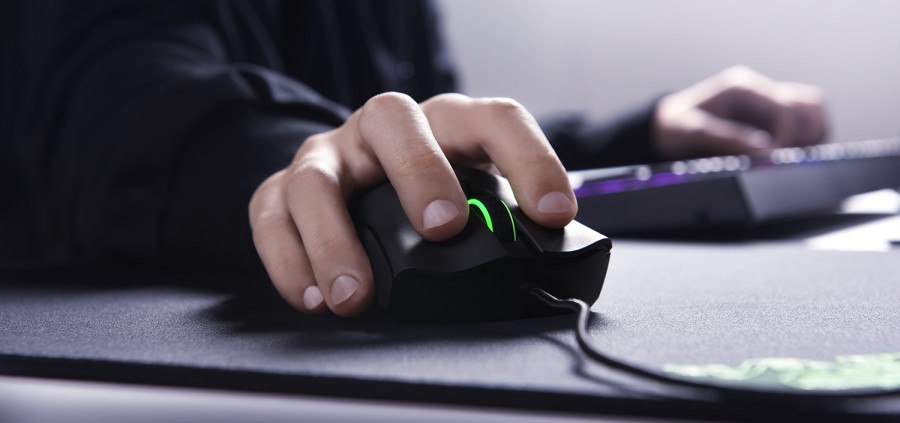 This may or may not come as a surprise to you, but the size of your hands and the length of your fingers both play a big role in how well any gaming mouse will work for you. There is a huge variety of sizes and shapes to choose from, so don't get stuck on appearances.
Yeah, that super slick, backlit, custom mouse may look awesome, but is it the right mouse for you? What good is it if it's so big or so small you can't play for long? It's far more important to be sure your awesome gaming mouse fits comfortably in your hand and your fingers curl around it just right.
How to Pick the Right Size Gaming Mouse for Your Hand
A well-fitting gaming mouse should be just big enough to tuck into your palm, and your fingers should rest right over the buttons on the top. Your thumb and pinky should be able to reach the side buttons easily with no stretch or crunching up.
If the mouse is too wide, your hand and finger bones will be spread at an uncomfortable angle. Too narrow and you'll need to flex your hand and finger muscles too hard to grip it. Both of these misfits will bring you hand, arm, and shoulder fatigue quickly, ending your gaming sessions way too soon.
A poorly fitted computer mouse can also cause permanent damage to your body. Carpal tunnel syndrome is a real thing, and most people are aware of it. But did you know that you can get tennis elbow from a bad mouse fit? Trust me on this one. That was a long and painful recovery that I'd really like to help you avoid. My arm hasn't been the same since!
Finger Length
The length of your fingers is an important aspect of finding the best gaming mouse for you. People with shorter fingers may want to consider a fatter mouse with a blunt, almost snubbed front and fat buttons. If you have longer fingers, you should consider a narrower mouse with an elongated shape and long, narrow buttons.
A mouse that's too short for your fingers will mean you have to curl your hand and fingers at a weird angle to get a good grip on the buttons. A mouse that's too long for your fingers will require you to reach too far.
Mouse Shape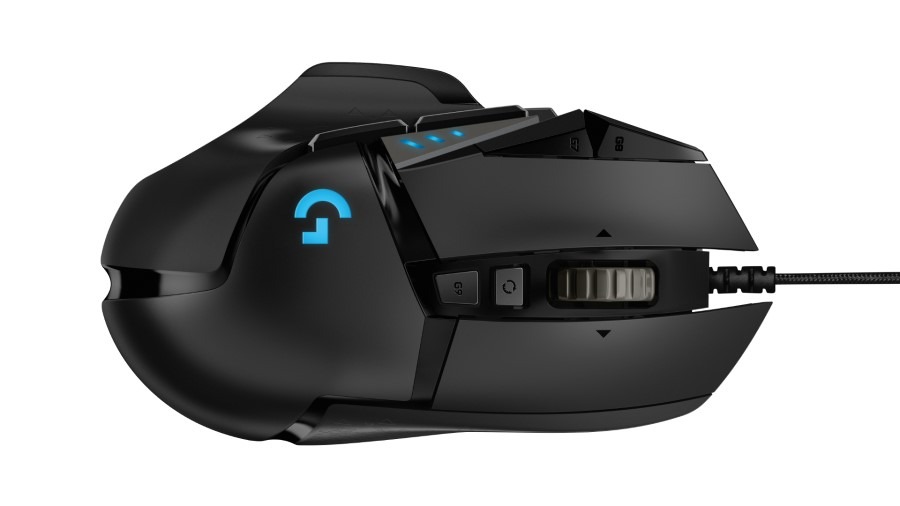 The shape of your hand should be roughly the same shape as your mouse. Obviously, people don't come with totally squared hands, but we do come in lots of different shapes. The best gaming mice are made with the range of human hands in mind.
Big, blocky, squared hands will benefit from a wide, sturdy, square mouse. Softer, more delicate hands should look more toward the rounded, soft edges of a more curved style. Thicker palms will need a mouse with a flatter top, and more sunken palms will need a mouse with more of an arched appearance to compensate.
Boney hands may benefit from a padded mouse. On the flip side, a more padded palm may feel more comfortable with a smoother, harder mouse top.
Mouse Weight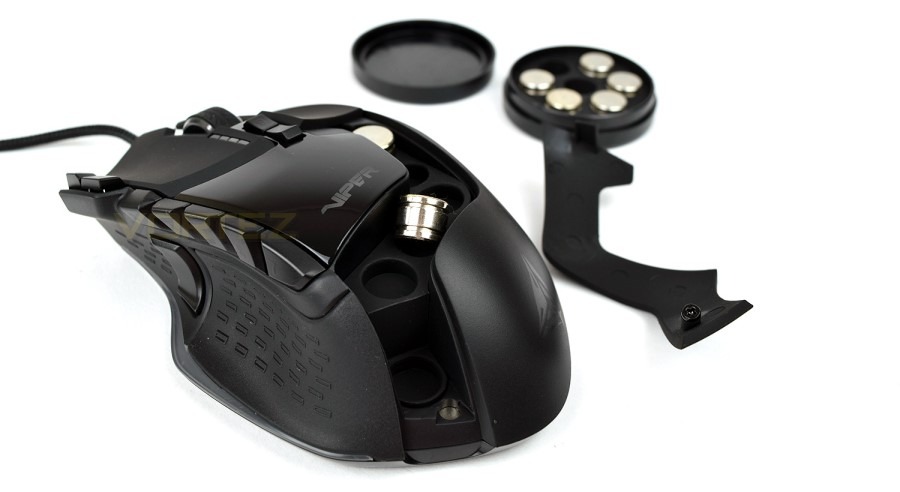 One aspect of gaming mouse selection a lot of people forget is the weight of the mouse. It may not seem important, but hear me out. When you're playing video games for more than an hour a day, the weight of the mouse can become intense. Your hand muscles will get stronger over time, but there is only so much strength you can build there. Once you hit your plateau, a heavy mouse will just fatigue you faster and cause damage.
Try to choose a mouse that is light enough for you to hold easily with your fingertips, but it should also be heavy enough that it won't go flying off your desk with the next breeze.
According to Hilmar Hahn, associate director of product marketing for Razer, the average gamer prefers a gaming mouse with a weight between 90 and 100 grams. That's considered lightweight and light middle, if you want to know the industry terms. A heavy mouse would be around 120 or more grams.
Again, I know it doesn't seem like a lot of weight when we're talking grams, but it adds up over time. You must consider fatigue and muscle strain. To put these weights into perspective though, an average bar of soap weighs around 100 grams, which puts it in the light to light middle mouse range. Go hold a bar of soap for an hour and see how your wrist feels.
That brings us to my next important point…
Hours of Usage
Casual gamers won't really need to worry too much about shape and weight, but anyone playing more than a couple of times a week will. A casual gamer will only use a gaming mouse for three or so hours per week, and pretty much any mouse will do. If you're on this site, you're probably not a casual gamer, though.
If you plan to use a gaming mouse for more than an hour a day, nearly every day, or if you are trying to become a pro, you're going to need something better than the $5 drugstore special.
Look for self-cooling or a mouse with a design that allows good airflow. You should also look for moisture-wicking or resistant materials that are easy to clean. While it's unusual to find a gaming mouse that produces heat, your hand does, and it's going to be sweating all over that mouse.
Types of Games
What you play is almost as important as how you play it. Your mouse is going to be an extension of your hand and your brain, so it needs to match your game. FPS players will need a whole different mouse design than those who play MMORPGs, for example.
Games that require lightning-fast reflexes, like RTS and FPS, need lighter gaming mice with a variety of switches and buttons for on-the-fly control. Slower games, such as single-player RPGs and turn-based strategy, benefit from larger mice with more weight and a sturdy build.
Wired or Wireless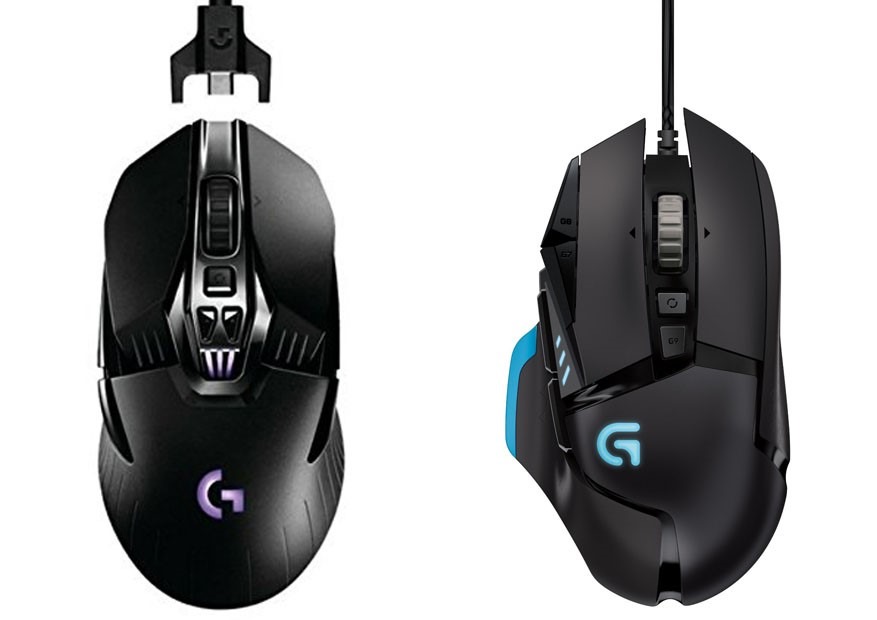 The choice to go wired or wireless will be completely up to personal preference. There are pros and cons to each. Very active, quick-moving players may hate the feel of the wire tugging or getting snagged. But the someone playing long hours may not like the idea of a wireless mouse going dead, either.
Cost, Upkeep, and Budget Considerations
Some mice will require a bit of maintenance. This might be batteries or charging docks, replacement wires, or customizable and replaceable parts. All of these can cost extra money down the line, but can also extend the life of your awesome gaming mouse. Keep those costs in mind, not just the upfront cost of purchasing the mouse, to begin with.
Lighting and Customization Options

The final aspect to consider when seeking the best gaming mouse for your rig is lighting and other customization options. Some people insist on having the lights on their mouse match the rest of their gear. Other people could not care less. Some folks like to have button and switch options to change whenever they like. Lots of people don't care at all. There is a great gaming mouse out there for everyone!
The Best Gaming Mouse
So, now that you know what to look for in a perfect gaming mouse, I'd like to offer some of my favorites and highest-ranked options for your consideration. There's something here in every budget, so don't be shy.
General Comparison Table
Technical Comparison Table
Razer DeathAdder Elite Gaming Mouse
My favorite mouse in the world is the Razer DeathAdder Elite. I've been using the Razer DeathAdder series since around 2009, and while I have tried many other gaming mice since then, I always go back to my DeathAdder. When Razer released the newest DeathAdder Elite, I was absolutely delighted to see and feel the vast improvements to the best gaming mouse I've ever used.
And maybe the best part of all for shoppers right now… it's a budget pick, too! It's very affordable.
The Razer DeathAdder Elite has an impressive 16,000 DPI optical sensor that has never missed a move. It's incredibly accurate, and the blazing-fast response times will singe your eyebrows. A great feature of this killer gaming mouse is the quick-switch sensitivity adjustment right on the top. You just tap up or down and it goes between sensitivities to easily switch between game types and even work and personal stuff. It can also be remapped, so if you don't like where this feature is located, change it!
Razer is known for its durable and sturdy mechanical switches. This particular mouse has a lifespan of about 50 million clicks. I'm not going to sit here and count the clicks, but in all the years I've had this mouse, it's never once missed a click or gotten sticky. I've had this specific one since 2017 and it's on my main gaming rig, which also happens to be my main work computer, too. This mouse has been well-clicked and it's just as responsive and reliable as the day I opened it.
There's a 2-year warranty on the Razer DeathAdder Elite, and I can tell you right now, Razer really stands behind their products. I actually killed one of these mice on accident many years ago. It was totally my fault, but Razer replaced my mouse for free anyway. I had a similar incident back in 2009 and they sent me two replacements, no questions asked. Of course, we can't expect them to always be able to do that, but I really appreciated their willingness to work with me and get me back in the game. Razer customer support is one of the reasons I'm so loyal to them.
If you read this whole article, you might recall that I mentioned some people like to match the lights on their mouse to the rest of their gear. That's me. I'm one of those people, and the DeathAdder Elite does not disappoint. With the customizable Chroma RGB Color Profiles on this mouse, I've been able to change out my colors in seconds whenever I feel like it. Maybe that doesn't sound like much, but the mouse comes with 16.8 million color combinations. Millions, folks!
The mouse wheel was designed with gamers in mind. The wheel has a cool rubbery feel to it with bigger ribs and smaller bumps. I've never had a sweaty finger slip off in the middle of a match. It's got a nice, hearty click that you can hear and feel so you'll never wonder if your command went through or not. That's especially useful if you're gaming with headphones—you can feel it, not just hear it engage.
I'm not a big fan of tons of buttons on my gaming mice. I always end up pressing one on accident. The DeathAdder Elite has just enough reprogrammable buttons to satisfy my needs without getting in the way. There are 7 in total, and you can program each one to do whatever you like. That means you can even set up complex macros, if that's your thing.
Let's talk about ergonomics. Earlier, I mentioned that I'd been injured by a poorly-fit mouse. I was dealing with carpal tunnel syndrome as well as tennis elbow and overall fatigue. Back in 2005, I didn't know everything I know now about gaming mice and I did some serious damage. Once I figured out ergonomics and did a lot of testing, I settled on the slick, smooth, comfortable design of the DeathAdder series.
It has a rounded shape with a narrower middle and splayed, wide buttons. This is the perfect shape for my long fingers and small, narrow hand. For reference, I wear a size small glove but can wear a medium to fit my long fingers better. That should give you a basic idea of the size and shape of this mouse and how it will fit in your hand.
The weight is on the heavier end of the light scale at 105 grams, and there are nice rubber grips on each side to help keep control. The bottom is smooth and slides easily when in use, but it doesn't slide away when you take your hand off.
Mine is wired, but this model comes wireless, too. I like Razer wired mice because they use a high-quality braided material instead of cheap plastic. It feels sturdy and nice in your hands, and it lasts for ages.
The Razer DeathAdder Elite is by far my top pick for the best gaming mouse in 2019, and it's also my top budget pick for those who need to watch their bank accounts.
Read Reviews from Real Owners for "Razer DeathAdder Elite Gaming Mouse" on Amazon.
Logitech G MX518 Gaming Mouse
My second choice is the Logitech G MX518 Gaming Mouse. Logitech is a trusted name in computer peripherals, and they do not disappoint with this mouse. With an on-board memory with a 32-bit ARM processor, this mouse is on the smart side. It can hold up to 5 profiles right in the mouse itself. That's cool because it means you can bring your mouse with you and still have your profiles.
It's got an impressive 1ms report rate, which is nearly instantaneous for those crazy FPS sessions. Like the Razer mentioned above, this Logitech mouse has a slick on-the-fly DPI control that lets you switch DPIs with a single click. There are five settings for all your gaming and personal needs.
This is another mouse with a good number of programmable buttons. There are 8 on this mouse, and they're simple to reprogram as many times as you desire. That's where the 5 on-board profiles come in handy, too.
The rounded design is smooth and fits comfortably in my hand, but I've heard that other users with bigger hands find it comfy, too. It is lacking the slim middle that the Razer DeathAdder has, so it will feel like it's filling out a larger hand pretty well.
This Logitech MX518 is actually a reimagining of their classic G series. They did a phenomenal job of recreating that classic, much-loved gaming mouse feel but adding tons of new innovations and modern goodies to it.
At 5.6 ounces, this mouse is on the heavier side. That's nearly 159 grams, for those counting. It's beefy, heavy, and on the fatter side, so this isn't a good choice for tiny hands, kids, or those with weak fingers. Bigger hands and those with lots of hand and wrist strength will love it though.
Read Reviews from Real Owners for "Logitech G MX518 Gaming Mouse" on Amazon.
Razer Mamba Elite Wired Gaming Mouse
The Razer Mamba Elite is my third pick for the best gaming mouse in 2019. It's a more classic design than the DeathAdder Elite, which may be appealing to those who don't like the more ergonomic designs of modern mice. Backed by the trusted Razer name, the Mamba Elite is a great option for desktop and laptop users.
It has the awesome 16,000 DPI optical sensor and Chroma lighting I love so much. However, this mouse comes with extra buttons. It has 9 buttons in total, all programmable. And like the first Razer on the list, this one has those nice mechanical switches that give a quiet, audible feedback as well as tactile.
You can switch through the DPI settings with a single click, and the rubberized scroll wheel will keep your precision on point through your whole session. There are also rubber grips on the sides to help stabilize and maintain control.
With a 2-year warranty and Razer's great customer support, this is a good choice for any gamer of any genre.
Read Reviews from Real Owners for "Razer Mamba Elite Wired Gaming Mouse" on Amazon.
Logitech G502 Lightspeed Wireless Gaming Mouse
Logitech hit this one out of the ballpark, if you'll pardon the sports talk. The Logitech G502 Lightspeed Wireless Gaming Mouse is a truly impressive piece of technology. It's customizable in all the right places and handles some intense gaming sessions without losing accuracy.
With 11 customizable buttons, it's going to be hard to find a use for all of them. If you like having total control and many options for macros, this is your new mouse. The adjustable DPI goes up to 16,000, which is what I'd expect for this price point. You also get 16.8 million color combos for customizing your lights.
At 114 grams, this wireless gaming mouse may take some strength to use. But don't worry if you like them even bigger; part of the customization is the weight, too! This is a unique and much-appreciated feature. You can add a full 16 grams to this mouse using the removable 2g and 4g weights.
I knocked it down the list this far for a few reasons.
It's really expensive! Not many people will be willing or able to throw down this kind of cash for a gaming mouse, no matter how cool it is.
I think it's ugly. Yeah, that's a personal opinion, but it really just looks thrown together to me and not a very cohesive design.
It's wireless and only lasts about 60 hours per charge. That's just not long enough.
It makes this weird scratching sound if you use a mouse pad. There's something odd about the underside of this mouse—it's just a strange texture choice for the bottom—and it's super annoying.
That said, it's a solid, impressive mouse that would make most gamers pretty happy. If you can afford this kind of price, I think you'd be thrilled to own one.
Read Reviews from Real Owners for "Logitech G502 Lightspeed Wireless Gaming Mouse" on Amazon.
Razer Lancehead TE Ambidextrous Gaming Mouse
If you're looking for a great left-handed gaming mouse or a good ambidextrous gaming mouse, I have a treat for you. Razer came up with a cool-looking and super performing ambidextrous gaming mouse design that ticks all the right boxes. Let me introduce the Razer Lancehead TE.
16,00 DPI optical sensor, awesome Chroma lighting with 16.8 million color combos, and 8 programmable buttons make this mouse a contender for the best gaming mouse yet. The fact it's ambidextrous just adds so much awesome.
The programmable buttons appear on both sides of this mouse, and they're just as easy to control as the standard right-hand mice, too. As with other Razer mice, this one has the killer 2-year warranty and sturdy mechanical switches for up to 50 million clicks.
Read Reviews from Real Owners for "Razer Lancehead TE Ambidextrous Gaming Mouse" on Amazon.
Logitech G203 Prodigy RGB Wired Gaming Mouse
For those on very tight budgets, you can grab this Logitech G203 Gaming Mouse for a reasonable price. It gives you decent control with 200 – 8,000 DPI. This isn't the flashiest or fanciest mouse on the list, but it's a solid choice for those who need gaming control on a budget.
This is a classic, egg-shaped design that has served Logitech well for nearly 30 years. It's a slim-fit mouse that can work well for larger hands, too.
It has 6 programmable buttons, which is actually quite impressive for this price point. It's also got RGB lighting customization options to play with.
While this budget gaming mouse won't compare to the top three mice on this list, it is a good choice for those who don't need absolute perfection. This is also a good choice for hobby gamers and those just getting into esports. Because of its small size and 3.04-ounce weight, it's a decent on-the-go mouse for gamers who like to travel.
Read Reviews from Real Owners for "Logitech G203 Prodigy RGB Wired Gaming Mouse" on Amazon.
Conclusion
There is a little something for every kind of gamer here: lots of shapes, sizes, textures, features, and price points to choose from. Yeah, there are many more options out on the market right now, but these are my favorites. I really feel that most gamers will like one or two of the mice I've included here, but if you have a fave that isn't on my list, I'd love to hear all about it in the comments!
Image Credit: techradar.com / vortez.net / muoses.com / razer.com