When setting up your new and amazing home theater system, one of the most important factors is how it all sounds together. That's a no-brainer because sound can really help to fully immerse you into a media experience, whether it's playing games, watching movies, or more. So, having tinny, practically non-existent bass in your setup can prove quite underwhelming.
However, it can be pretty confusing when first shopping for that perfect setup. It's tempting to grab any old thing off the shelf, but hold on a minute! Don't settle for a less than perfect bass system for your home theater. With just a little more information and effort, your home theater may even surpass the best commercial theaters.
When it comes to picking the right home theater, and just what exactly classifies as the best for bass, there are many things to consider. Read on to get the whole picture of why a good and bass-y home theater could be your ticket to awesome.
How do you pick which home theater is best for bass?
Typically, home theaters with the best bass potential are ones that have at least one subwoofer. It's truly that simple… on the surface anyway. But we'll get to the complexities in a bit. For now, just know that subwoofers can really turn the tide when it comes to churning out those low, growling, or booming sounds that most speakers cannot fathom.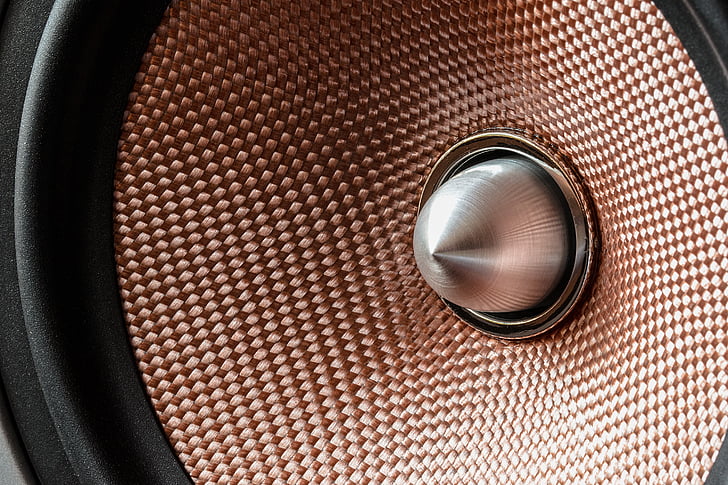 But you also can't get the best home theater sound with just a subwoofer. Sure, you'll hear all the big booms and thunderous sound effects, but you're going to be missing a whole lot of other stuff. The best home theater for bass also includes regular speakers to hit those mid and high notes, too.
That said, this article is all about the bass, baby.
Why do you need a subwoofer in your home theater?
Where most normal speakers are made more for playing mid to high frequency sounds, such as things like bells and voices, they're not really made to go much lower than that. While this makes them great for hearing those kinds of sounds, it also makes them unable to play back deeper bass sounds without washing out or completely muting the other lighter sounds. It puts a heck of a damper on your home theater experience when all you have are a couple standard speakers and no subwoofers. Don't be that guy.
Subwoofers are made to reach those low, normally unobtainable sounds, which takes away the burden from the other speakers. This can make it so you can have beautiful bumping bass without diluting your lighter sounds, such as voices, every time there's, say, an explosion. And who doesn't want to hear and feel those killer special effects when things go boom on screen?
What makes a speaker a subwoofer?
A subwoofer, or sub, is a type of speaker designed to play bass and sub-bass frequencies. Subwoofers come anywhere in the 20 to 200Hz range. They can be active—using an onboard amplifier—or passive.
Great bass comes from more than just the subwoofer!
Another important part of any sound system when it comes to bass is having a good center channel speaker. While having either a subwoofer or a dedicated center channel speaker will improve how everything sounds, it is only when they are used in unison when they really start to shine.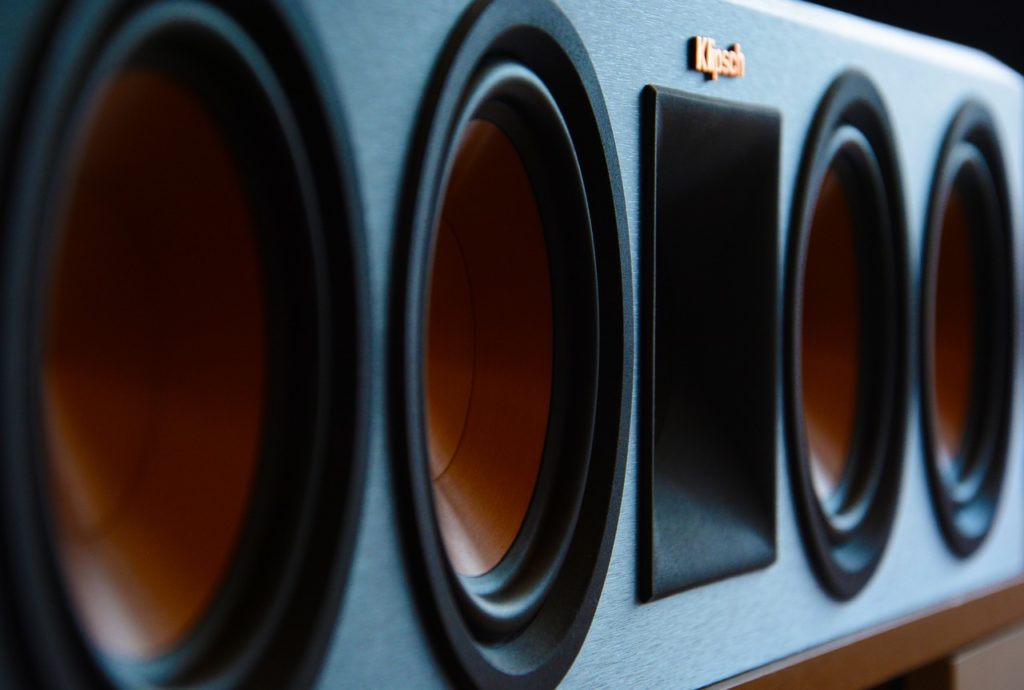 Unlike the subwoofer, your center channel speaker can, for the most part, be any type of speaker system. The only thing you really have to look out for is that the ones that tend to work the best as a center channel speaker are speakers with a horizontal configuration, instead of the typical vertical ones. Sound bars tend to make wonderful center speakers because of this. Whereas, say, tall loudspeakers wouldn't really be as great, especially if they're tall enough to block the TV.
Where the subwoofer's job is to handle all the heavy lifting for bass, the center channel speaker's job is to hold the brunt of the dialogue. While that doesn't sound very important, a common complaint amongst people who only have a single or dual speaker setup is that subtle sounds such as dialogue, singing, or directional sound ques tend to be washed out by all of the bigger sounds such as the explosions or other effects.
Location matters!
Having said that, it's also important to set everything up properly in the first place. Even if you end up having a really low Hz subwoofer, that doesn't automatically mean it's the best out there if you've put it in the wrong spot in the home theater. The same is true for your center channel speakers and your side speakers, too.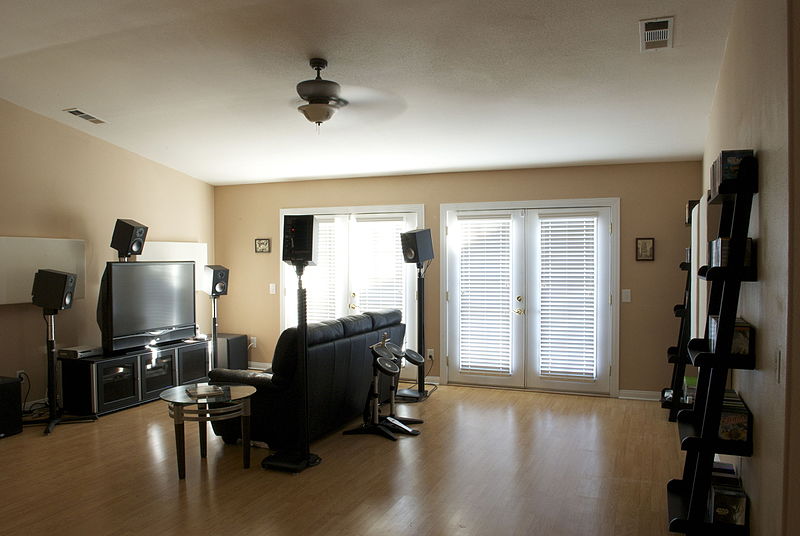 Why bother with bass in a home theater? Is it really that important?
Some people think that their speakers or theaters sound fine as they are, blissfully unaware or entirely uncaring about the lack of bass. While this is mostly up to each person's individual taste whether they even want the bass or not, having a truly epic sound system can take your "pretty good" setup to "Oh my God, amazing!"
But is having a good bass in your setup really that important? If you want not only my personal opinion, but the opinion of many other audiophiles out there, then yes. Yes, it is quite important to have good bass in any sound system.
Even if you're not a fan of super earth-shaking, thunderous bass, you might still want to look into getting a sound system for your home theater that comes with a subwoofer and center channel speaker. Without them, you're missing some key sounds in your media that you've probably never noticed before. Without a subwoofer and center channel, your speakers are working overtime to try and play all the sounds at once. This can cause bass to either drown out the other sounds or take the back burner and not appear at all.
It may seem like a lot of extra effort and money to sink into something that doesn't sound all that important, but it's worth it. Having a home theater that can actually isolate and play all the subtle sounds at the low end of the spectrum properly can bring an almost indescribable level to any media. But don't just take my word for it: you really have to hear it to fully believe in it.
Which home theater has the best bass?
Oddly enough, sound is a very important part of many visual medias such as movies and video games. Unfortunately, it's also one of the harder things to shop for. Since you can't just test out the equipment before purchasing, it can seem very intimidating when looking around for the right thing.
Luckily for you, dear reader, I have scoured the internet for the best home theater systems that specifically pack that epic bumpin' bass. So, without further ado, here are some of the top home theater systems for bass: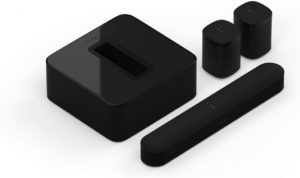 This system has been praised for having fantastic bass and clear sounds all while being wireless, no less!
Pros:
Excellent bass response.
Wireless.
Easy to set up.
Great for small to medium home theaters.
Cons:
Very high price.
Not ideal for bigger home theaters.
Needs consistent and stable WiFi to work.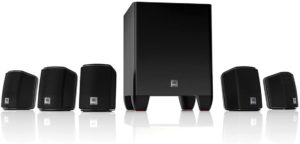 Many home theater systems are either very good, or very cheap, but the JBL Cinema 510 somehow found a way to combine amazing sound and deep bass without breaking the bank.
Pros:
Lower price than most home theater systems.
Easy installation.
Perfect for smaller home theaters.
Wall mountable.
Cons:
Speakers aren't good enough for larger rooms.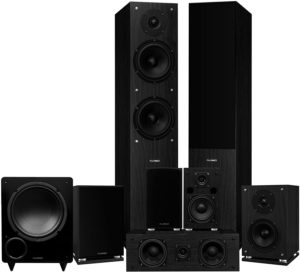 This elegant system has been referred to as the audiophiles dream come true. With crystal clear sounds that echo through the room and a deep, rumbling bass that doesn't ever overpower other sounds, listening to this system is like getting the softest and warmest hug to your ears.
Pros:
Earth rumbling bass.
Crystal clear and immersive 7.1 surround sound.
Wonderful for medium to large home theaters.
High-quality black painted wood finish.
Cons:
Kind of pricey.
Needs dedicated AV receiver.
Quite large, and may not be ideal for smaller home theaters.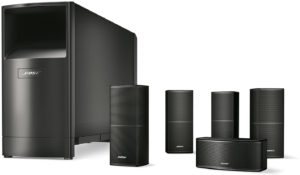 If you're in the market for absolutely explosive bass with immersive 3D sound, this home theater system from Bose is one of the best out there. While it may be a tad outdated by now, Bose's amazing speakers are still pumping out some of the best sound on the market.
Pros:
Thunderously deep bass.
Fantastic 3D sound immersion.
Sleek and modern designs.
Wall mountable speakers.
Cons:
Very high price.
Needs at least 200 watts of power per channel.
Might only fit in larger home theaters.
But which of these beauties is the best? Well, that final decision falls to you alone to decide. Because while I can personally pick out a collection of the highest rated and best preforming home theater systems, a lot of the final decision will have to do with personal taste, what you can afford, and what can actually fit in your media room.
Hopefully, these fan favorites can help you to find the perfect sound system for your home theater.
Conclusion
When it comes to really great bass, the Bose Acoustimass 10 Series V home theater system is one of the best. If you're looking for more of an affordable choice without skimping too much on bass, the JBL Cinema 510 system is also an excellent pick. But whether you want the deepest, most epic bass, or are maybe just dipping your toes into home theater systems, I hope that this article has given you an insight to the wonderful wubb-ly world of big booming bass.
Last modified: