You may have heard of people talking about their home theaters, the changes they want to make to their home theaters, etc. and might have been left wondering, "Wait, what IS a home theater, and why should I care?" If this sounds like you, then never fear, this article has got you covered!
Why get a home theater system? Home theater systems will typically have superior sound, amazing picture quality, added comfort, and killer aesthetics over a conventional setup. And with prices for decent equipment dropping lower every day, even someone on a low budget might be able to build a pretty sweet home theater upgrade with some smart planning.
Having a home theater system is practically a guaranteed way to not only make movies and games totally epic, but may even make you the envy of all your friends. Excited to learn more? Read on!
What Is a Home Theater?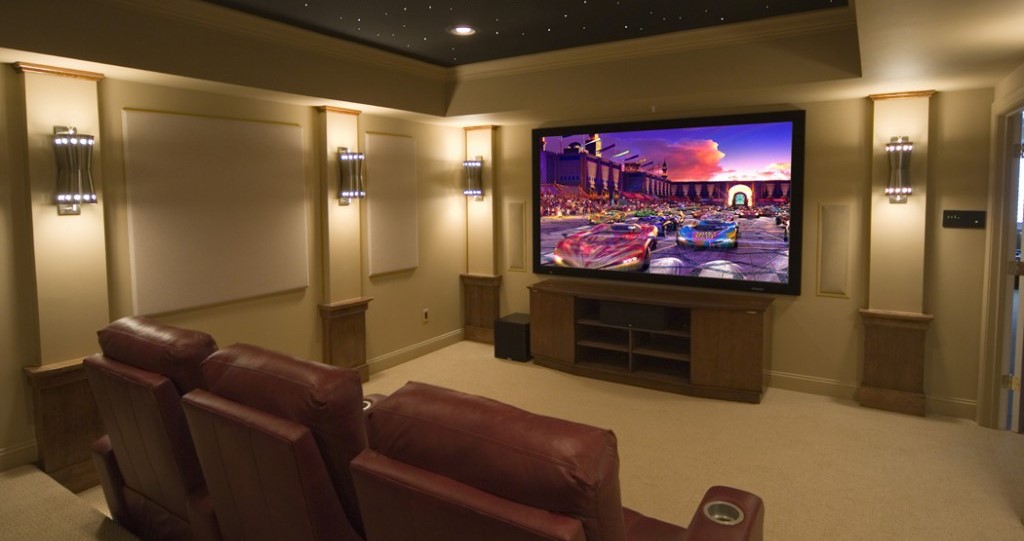 So, a home theater system sounds pretty cool, right? But hold up. Just what exactly is a home theater system? Before I dive into explaining why a home theater is probably the coolest thing to have in your media room, I should clarify just what a home theater system really is.
Home theaters can go by a few other names as well, such as a home cinema or a theater room. Some people even call them multimedia rooms if they want to sound super fancy. Just like their names suggest, home theaters aim to simulate the amazing experience of a movie theater within the confines of your own home. These kinds of setups boast superior sound, crisp and stunning pictures, and comfier seating over your typical living room TV and couch. A home theater is perfect for that movie, video, and game aficionado inside us all!
Simply put, a home theater is like having your own private movie theater and game room for all of your media, all in the safety and comfort of your home. Which means, yes, you could watch movies 100% naked like you've always wanted to do. Oh, is that just me? Well you still can. I won't judge!
Why Should You Get a Home Theater?
Home theaters can help get you more involved with your movies, games, and other media by enriching your experience with high-quality sound and comfort. It's the difference between eating a dry peanut butter sandwich in your underwear over a dirty kitchen sink or having a peanut butter sandwich with your favorite jelly, made by your favorite grandma, served on your favorite little plate, while snuggled on the couch with a soft blanket.
Good Points of a Home Theater System
Sound: For most folks, they just end up using their TV's build-in speakers for sound. Some even go as far as adding a sound bar. While this does get the job done, there's definitely more room for improvement.
For most home theater systems, five or even more speakers are used to really immerse you in the media of your choice. Home theaters typically have many external speakers, with most setups using 5.1 surround sound, with a dedicated sub-woofer or two for those deep, bass heavy sounds that built-in TV speakers just could never get. Some setups even go for an impressive 7.1 speaker configuration for maximum sound immersion at every angle.
Seating: A lot of home theaters like to use really cozy high-quality sofas and couches, some even going as far as using expensive recliners for maximum comfort! By using such luxurious seating, you're helping to negate any unwanted butt fatigue that may try to ruin your theater time. Besides, proper, comfortable seating in a home theater can help you avoid deadly blood clots from extended sitting in stiff, uncomfortable chairs.
Superior video quality: Great sound and comfort are all well and good, but the centerpiece to any successful home theater system is your TV of choice. A lot of home theaters tend to favor the large, ultra HD screens or projectors that really tie together the whole experience. These super TVs or projectors are like the smaller versions that you would expect to see used at the movie theaters, which is the whole point that home theaters are striving for. In this case, bigger really is better.
That said, you don't always have to go with the biggest possible. It's okay to trade some size in for even better HD picture quality. The beauty of a home theater system is the flexibility.
Professional soundproofing and acoustics: With such big and beefy speakers typically used, home theaters can benefit greatly from improved acoustics. Better acoustics in the room can make even the cheapest speakers come to life, so just think what it could do to a 5.1, or even 7.1, surround system! With a few adjustments to the room, you could be wrapping yourself in sound heaven.
However, while you and your family and friends may enjoy the enrapturing experience of your shiny new home theater, your roommates or neighbors probably won't enjoy it as much. Don't be that person; make sure to properly soundproof your home theater system and you can enjoy your media without angering the neighborhood.
Most traditional setups don't have this kind of soundproofing, which makes for lots of sound leaking out and disturbing people around you. Couple that with the poor speakers that TVs use, you'll end up not hearing very well, while still somehow being too loud.
Bad Points of a Home Theater System
Space required: With all the speakers, wires, equipment, couches, and other things that most home theaters typically have, you can imagine that they tend to take up quite a bit of total space. If you wish to get a home theater, always measure your room of choice and the pieces you wish to get to make sure everything fits correctly.
Total setup costs: Home theaters are going to cost a lot; it's inevitable. All of the specialized equipment that you need to complete one tends to run on the pricey side. Be sure to price check, compare, and weigh out whether you really need a specific piece or not.
But don't let that warning scare you away from looking into a home theater setup. Many places have great deals all year round; you just have to be willing to wait.
Effort for setup: Buying, moving, setting everything up properly, and connecting everything together, coupled with making it all look nice can lead to weeks or even months of rigorous and continuous work. Don't strain yourself by trying to put everything together really fast; this is a slow and high-labor task, but with a high reward at the end for those who stick with it. If you're convincing enough, maybe even your friends can help you with some of the labor?
What Kinds of Home Theaters Are There?
Just like there are many different types of gaming rooms, there are a few kinds of home theaters to pick from as well. There are many guides out there that list the best things to get for your own home theater, as well as ones geared more toward the more budget conscious consumer.
So, what kinds of home theaters are there? You can hire a professional to take care of your build, you can DIY your own setup, you can follow an online guide, and more! The option is up to you and what you can reasonably do.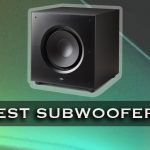 If You Are interested, Read Our Article About
Should You Get a Home Theater?
Maybe after reading all these amazing facts about home theaters, you're wondering just how you can get started on your own. For now, you should take a step back and ask yourself, "Should I get a home theater? Is this a good choice for me?"
I'm not going to sugarcoat it or try to convince you otherwise. The truth is that home theaters can get pretty darn pricey. Even ones aimed at the more budget conscious can still seem like too much for some people. But there is hope. Proper budgeting and saving can bring a home theater closer to reality for you. You can begin piecing one together, too, buying one or two things at a time and slowly building.
Before you start spending your life savings, however, you should make sure that this is something you can actually splurge on. After all, while home theaters are very epic, they aren't really required by any means. Besides, it's not like your friends are going to leave immediately after seeing that you don't have your own home theater. That would just be silly.
As with starting any home project, you should measure things to make sure you actually have enough space to house everything to begin with. Even if you have enough money for all the fancy toys you plan on filling your home theater system with, that all will be for naught if you can't even fit one seat in the room you chose.
Prices and What to Expect From a Home Theater
What is the most important part of a home theater? What is the most expensive? What can you splurge on, and what isn't super important? All these questions answered and more below!
While all of the puzzle pieces of a home theater combine to make it the glorious thing that it is, what is hands down the most important part of a home theater? For the most part, this is a matter of opinion; you're going to have some that claim it's the sound system, others will bet their life that it's the visual aspects.
That's up to you to decide though. If you're more into mind-shattering sounds, focus on your speakers and sound system. If you're all about the visuals and high definition entertainment, focus on the TV or projector. If you're cool with a well-rounded home theater, you can easily purchase mid-level everything and then upgrade from there.
Prices will vary depending on where you shop, the time of year, and if there are any sales going on. Try to compare prices at multiple locations. Some places might even price-match if you can prove the same item is listed cheaper elsewhere. The bottom line on price is that you need to be sure it fits in your budget.
Conclusion
Home theater systems are perfect for those who wish to fully immerse themselves into their movies, games, music and other media of their choice. With the proper planning, budgeting, and thought put into it, having the perfect home theater system can really improve your media experience.
Last modified: