When you are researching your options for fun indoor activities, it's likely you'll come across news of table tennis, otherwise known as ping-pong. It is a popular, fun, and simple sport to pick up. But many websites out there are pushing players to buy a ton of useless stuff, claiming it's all required to fully enjoy the game. We're here to tell you that simply is not true! Table tennis equipment is simple, straight-forward, and surprisingly affordable.
So, what equipment do you need for table tennis? You only need four main pieces of equipment for table tennis. A table, the net, a ball, and the two rackets or paddles. There are a number of accessories you can purchase, too, but these four items are the essentials.
Sounds simple, right? Keep in mind that not all table tennis equipment is created equally. Some things are bound to better than others. Below, I'll cover the details of the basic equipment you'll need to play table tennis, and tell you how to pick the best equipment that won't ruin your bank account.
What Basic Equipment Do You Need for Table Tennis?
Table tennis is a simple sport to get into, and it doesn't have to be as expensive as you might be thinking. I know that lots of websites want you to buy the biggest, most expensive, and flashiest equipment and accessories, but that just isn't realistic for most people. You can absolutely start your table tennis adventure with minimal cost and just four basic pieces of equipment.
The Table Tennis Table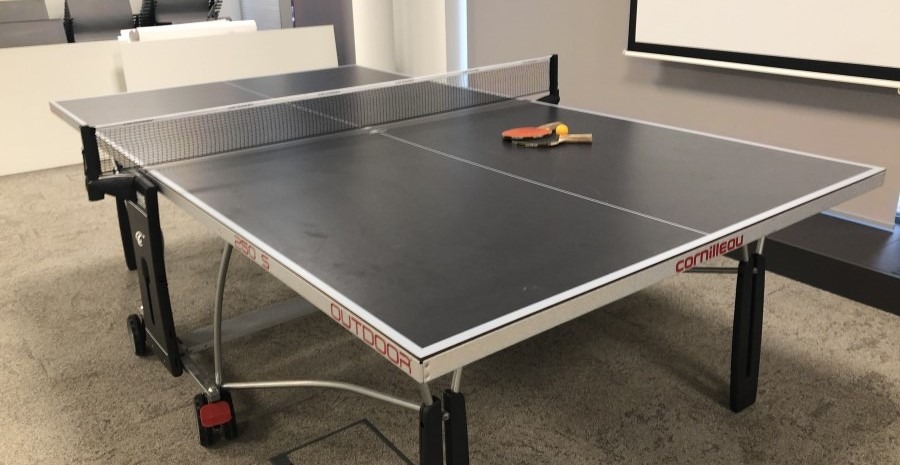 It's pretty obvious that you can't have table tennis without a table. I mean, it's right in the name, folks! But the table you choose will play a pretty big part of how enjoyable your game will be. Don't worry, I'm not about to pressure you into getting the most expensive table on the market. And I'm certainly not going to fill your mind with fluff and marketing jargon. I want you to have fun in your game cave, not regret your purchase.
You can totally play table tennis with a cheap and simple table. While a more expensive table will allow for some cool trick moves and minor adjustments to your success rate, a basic table is all you need to play the game casually.
Tournament tables are nine feet long and five feet wide. They stand 30 inches from the ground. But if you're not interested in tournaments and trophies and impressing the bigwig table tennis people, you can easily find a variety of table tennis tables designed for home use and casual players, too. Just be sure you include enough room around the table to move freely and use full, powerful swings.
If you're looking for something within regulations, the JOOLA indoor professional table is an excellent choice. It's an easy 10-minute setup and it has the approval of the USATT. It even comes with a net, so that's one less thing on your shopping list.
For a more convertible experience, you can get a tabletop like this one from GamePoint Tables. It is just the tabletop and the net, not the legs, feet, or base; you simply place it on top of a surface you already own, such a pool table or large kitchen table. It protects your regular table, while providing a suitable surface for simple ping-pong action.
The Table Tennis Rackets or Paddles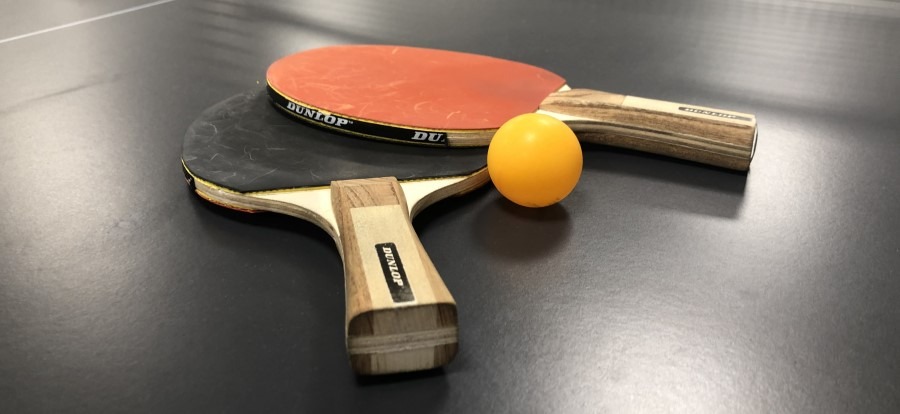 Table tennis rackets or paddles need to be sturdy, have a decent weight to help smack that ball across the table and be easy on your hands. You can find these paddles in a wide variety of materials from wood to aluminum to plastic. What you choose will depend on your budget and your needs.
The official rules for table tennis state that the racket should be made of at least 85% wood, though the weight and shape can vary greatly. If you're not interested in regulation play and tournaments, go ahead and choose something that suits your own tastes and needs. We're not going to judge you!
The rackets should have a rubber coating or sheet on each side of the blade. This is essential for the ball to be hit properly and to provide the right surface to pull off some killer trick shots. Under the rubber portion, you'll usually see a soft, thin pad. Not all rackets have this, but most modern ones do.
Here is a simple but effective two-pack of table tennis rackets. This is a pretty classic design with modern materials to help you increase your score and improve your game.
For intermediate and advanced players, there's this two-pack of table tennis paddles with 2mm rubber and a money-back guarantee.
You can also look around for custom paddles. These will be built to your exact specifications, so feel free to go crazy and make them awesome.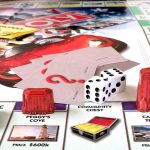 If You Are interested, Read Our Article About
The Table Tennis Net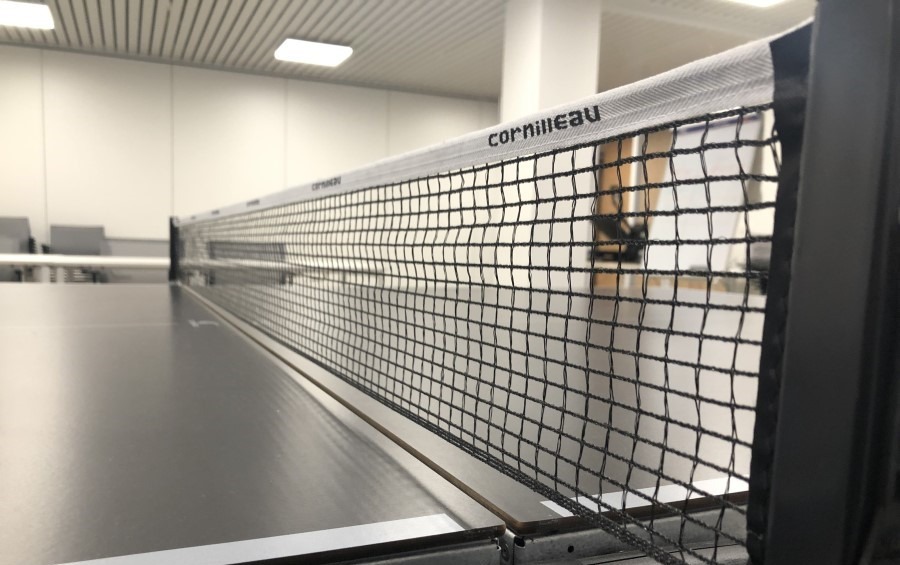 Most table tennis tables come with a net. That doesn't mean the net will be of the best quality. Or maybe you just want something a little snazzier to jazz up your game cave. Whatever your reason, if you're not happy with the net that comes with your table, you can always replace it. Besides, these little buggers take a beating, so expect that your original net will get chewed up eventually. Might as well know what your options are for the future.
For regulation play, you need a 6-foot net that is 6-inches in height. But if you're not interested in perfection and following all the rules, you can put any net up there you want.
This collapsible table tennis net can be quickly attached to just about any table. It's portable and lightweight, too.
This net from JOOLA is professional-grade and comes with a zippered carrying case. The net sets up quickly and can attach to tables up to 1.5-inches thick.
The Table Tennis Ball
Table tennis balls used to be 38mm, but they were changed to 40mm in 2000. The rules state that table tennis balls should be 2.7grams in weight, be made of plastic or celluloid, and must be white or orange with a matte finish. Unless you're playing regulation and tournaments, this isn't really all that important, though.
You can either get the official, regulation, totally legit balls that follow all the rules, or you can get a little whimsical and go for the novelty balls. As long as you're having fun, I'm not going to report you to the ITTF.
Looking for a lot of practice and casual balls? You might like this set of 3-star 40+ balls in packs of 25, 50, 60, and 144.
If you're more into the whimsical side and like bright colors, this pack of 60, 100, or 144 balls is a fun choice. Kids are especially fond of these, but since they're not regulation weight and colors, these are strictly for casual play and parties.
Kits and Accessories
You don't have to buy everything individually. If you're looking for solutions that are simple and all-in-one, you can find all kinds of kits that include everything you need. You can also find kits that only include certain essential parts, such as balls and paddles, or kits that bring new and exciting accessories to the game.
If you already have a table in mind, or already own one, you can get this durable and simple paddle, net, and ball kit from NIBIRU SPORT. There are four paddles in this set, a sturdy replacement net that retracts easily and attaches in a snap, and 6 balls.
This set from IntegraFun comes with a handy carrying case. It holds four table tennis rackets, 6 balls, and a retractable net. This set is neat because it all fits nice and neat into the carrying case so you can bring your favorite table tennis equipment with you.
Conclusion
It might be tempting to blow a wad of cash on the most expensive table tennis equipment you can find, but that's not always the best idea. If you've never played before or you're only used to the table tennis at pubs or local activity centers, you might be better off starting out with something a little more affordable. You can always upgrade later if you end up being totally addicted to table tennis.
Last modified: