With modern technology, there are certain things you need to know beforehand. Numerous individuals invest a lot of money on their television sets yet when they actually start using them, they find out that there are not enough HDMI inputs on their new TV.
This means that at a time you can only use a certain amount of cables and wires on your television.
You cannot get enough HDMI ports on a man cave and home theater system, but because the TV manufacturers want to retain their superior design and style this will not always be possible.
With more cable ports, the design can lose its uniqueness and become ordinary.
However, the companies have recognized this problem and have produced HDMI Switchers, HDMI Splitters, HDMI Converters, and HDMI Extenders.
These are all different types of products which will solve your problem easily. An HDMI switcher increases the quantity of HDMI sources you can join your TV.
The number of HDMI inputs varies from 2 to 8. The HDMI Splitter is used to carry a solo source and dispense that HDMI signal to multiple TVs.
HDMI converters are items that connect a non-HDMI source to an HDMI display while an HDMI extender is used for longer distances to connect the converter cables with the device that you need to use.
What is an HDMI Switch?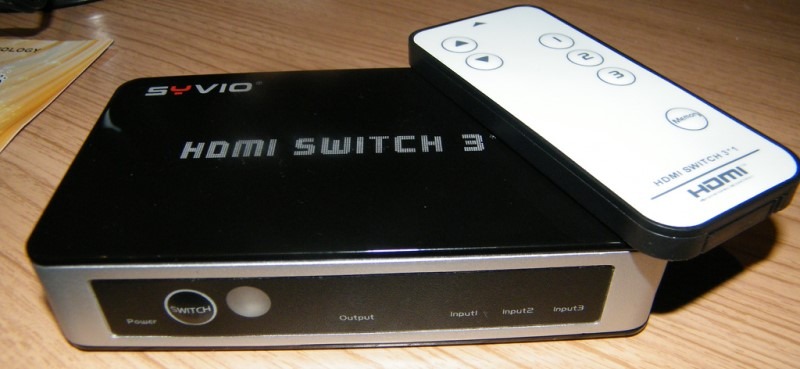 The HDMI Switch is commonly seen in every household. It is one of the most basic ways to connect more cables to your television set.
This is a square device and it mostly comes in the black color.
The device has a varying number of HDMI slots that you can connect with your television set.
The inputs are usually between two and eight while there is one output mostly.
However, the new switchers are also having two outputs because people want to connect their cables to two televisions or two video projectors at a time.
How to Use an HDMI Switch?
Using the switch is very easy. You get the cables and the instructions when you buy the package.
You just have to connect the cables with the television set.
Moreover, the slots are color coded for easy understanding of the wires.
The HDMI switchers can easily be plugged into any socket.
Once they are up and running you have the option of manually changing input by pressing the buttons, or using a remote control for your needs.
In real life, people who have multiple HDMI devices (for example one or more gaming consoles, TV box, Blu Ray player, etc.) but a TV with a limited amount of HDMI ports, will often find rescue in a HDMI switch.
What is a HDMI Splitter?

The HDMI Splitter is a new technology that has quickly become popular.
It basically uses a lone source (a Cable Box, Blu Ray Player, or Satellite box) and then dispense that HDMI signal to multiple televisions.
These splitters are used in a variety of ways. According to the need, their splitting capability can be changed.
If you use a high capacity cable with the splitter then your device becomes more durable and can resist the effects of using many ports.
A splitter is different than a switch because it does not connect to a single television.
How to Use an HDMI Splitter?
Using the HDMI splitter is the same as a switcher. There are no technicalities involved.
You just need to know the resolution of the video you want to connect with the various devices.
If the resolution of one device is lower compared with that of the other, then the overall resolution will also decrease. Other than this, you can connect the splitter to more than six devices at a time.
In real life, it has been observed that everyday customers use only two devices at a time. So they do not need a special splitter.
However, if you want one for your business needs, then a splitter is a must.
You can send one source to multiple projectors.
What is an HDMI Converter?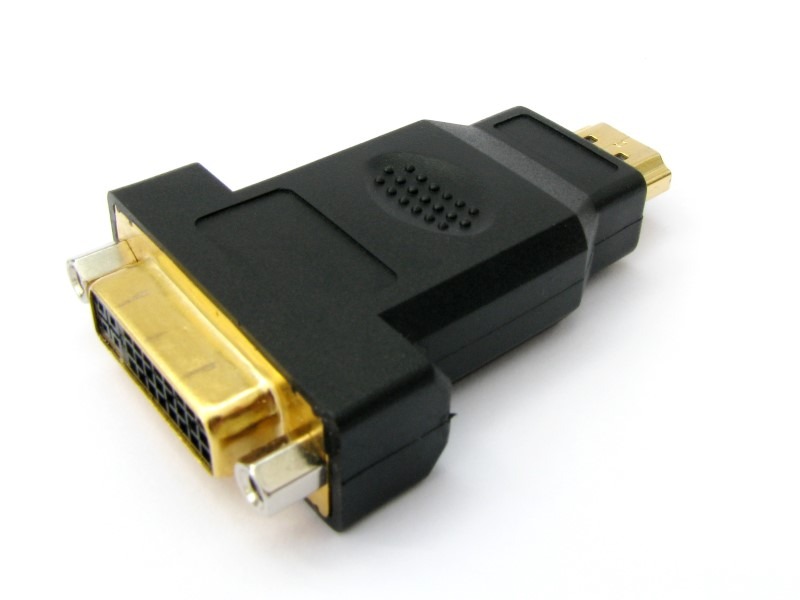 Perhaps the most confusing of all the devices is the HDMI converter.
There are many different types of devices that are confused for a converter.
Some converters change the physical connection while others change the signals of one device and convert it to the other signal so that they can connect easily.
Most HDMI converters are items that connect your non-HDMI source and change it to an HDMI display.
The signal is basically flowing from one place to another. It can go from the DVD to the television or vice versa.
You need to have some background information about DVI (see photo above) and VGA displays to understand the details of this type of conversion.
How to Use an HDMI Converter?
Using the HDMI converter is very similar to using an adapter.
It is a small device that is placed near the two devices that you want to connect.
In the input side you attach the cable which needs to be converted and in the output side, you attach the cable which will receive the conversion.
The HDMI converter is mostly used in offices where there are multiple devices with different image output types (e.g. DVI, VGA, …) and because the computers only have an HDMI option, the converters are necessary.
What is an HDMI Extender and How to Use it?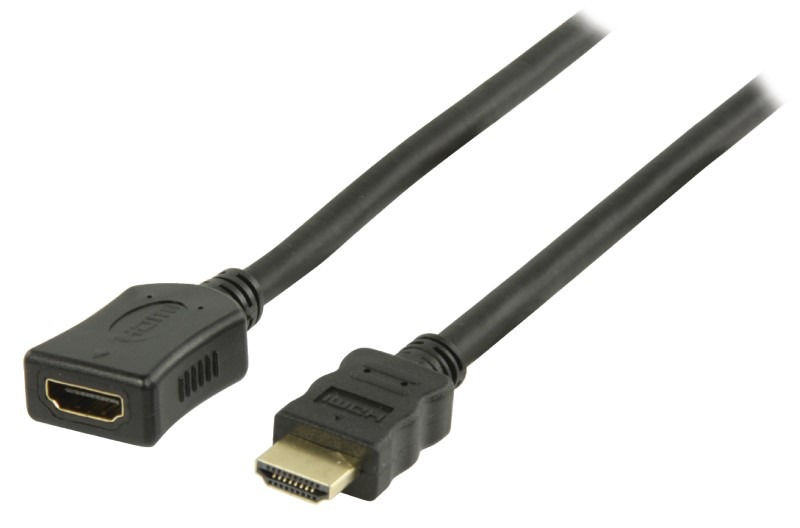 As the name suggests, an HDMI extender is used to extend the signals.
The devices are not commonly used because in every household the distance is not very big and can be covered easily.
These extenders work on the principle of sending and receiving signals. In different models, different transmitters and receivers are used. The purpose of the HDMI extender is to prevent signal loss as well.
Most people do not know this but the cables lose signals as they are passed from one place to another.
It is highly recommended that you use solid cable wires with the HDMI extender.
A single solid copper wire helps you retain the signal. It will give way to get a bolster in overall performance as well.
In real life, HDMI extenders are used in big gatherings or functions where you have to connect different projectors together so that the same display can be seen on all of them.
The device is in itself very small and handy. You can carry it anywhere.
The HDMI extender is a bit expensive than the other devices so you should buy it only if you feel like there is no other way of connection.
A Solution for Every Situation
If there are not enough HDMI Inputs on TV, you have all the solutions that you need now.
With the four devices reviewed and explained above, you can get the perfect solution to your problems.
Depending on the need and your location, you can pick any one device which suits you most.
The HDMI switcher, splitter, converter, and extender are all products which are easily available in the market.
Now when you have friends over or you need to present your work in the office, you will not have to worry about connections and cables.
Just plug these devices in and you are good to go in just a few seconds.
They offer high resolution and lightning-fast data transfer speeds, two things which are essential for a good and stable image reproduction.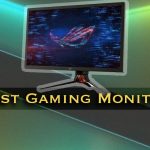 If You Are interested, read our Article about
4 HDMI Accessories You Can Invest In
Best Rated HDMI Switch: J-tech digital HDMI Switch
One of the best HDMI Switchers in the market right now, the J-tech digital HDMI switch is affordable by all. It has a total of five ports all of which can be used at once to connect the wires.
The output cables are used with a television, projector, or any other screen. It can be controlled using buttons which are located on the device or it also comes with a remote which controls all of the tasks you need to do.
The J-tech switch is black in color so it blends in easily with all your other devices.
The body is made of metal. This makes it very durable and long lasting.
You can store it in any area and it will not get damaged. The casing is specially designed to withstand any scratches.
The device also comes with a year-long warranty. The company supports customers and provides them with the best of everything.
In addition to that, you can ask for assistance when you are installing this device.
The device supports HD modes and can be used with 1080p and lower resolutions as well. The visual quality remains perfect throughout.
Read Reviews from Real Owners for "J-tech digital HDMI Switch" on Amazon.
Best Rated HDMI Splitter: Avedio links HDMI Splitter
This is a mini version of a splitter so you can carry it around easily and use it whenever there is a need.
It allows you to divide the output into two different devices. The input is one so you have to make sure you are using it in the right way.
The Avedio Links HDMI Splitter transmits audio and visual signals together. There is no lacking in the signals which makes it excellent for use.
You can see two displays at one time. Unlike other splitters, there is no lag in transmission when you use this product.
The best thing about this item is that it is portable and eco-friendly.
During the manufacturing process, the company especially used products which would cause no harm to the environment or to the customers who use it. It is safe to use at home as well. Children are not harmed by this device.
The overall package comes with a USB connecting cable and a detailed instruction manual.
The casing is all black so the cable is also black. The quality is excellent which is why you should buy this product if you want to keep it in the long term.
Read Reviews from Real Owners for "Avedio links HDMI Splitter" on Amazon.
Best Rated HDMI Converter: Vidgoo Type-C HDMI Converter
One of the best in the market, the Vidgoo Type-C HDMI Converter is a must-have.
It gained popularity after proving that it had various functions which could not be obtained by the competitors. This product has a five in one function. It has five outlets through which you can convert the signals.
So if you are having a party and all your friends have different cables and devices that need to be connected, you must get this converter.
The audio port, video ports, and the VGA port are all simultaneously used to give you the best experience.
The USB ports can transfer data very quickly. The material used in this device prevents data loss. When signals are being converted, the one main issue that comes is that of the resolution.
The resolution often gets disrupted and goes a bit lower than the actual one.
However, this converter prevents such a loss.
Furthermore, it comes with a twelve-month warranty so if there is any problem when you are using it, you can get it checked. You can use it for charging purposes when you have no other option. It will keep you safe in times of need.
Read Reviews from Real Owners for "Vidgoo Type-C HDMI Converter" on Amazon.
Best Rated HDMI Extension Cable: Aurum Cables HDMI Extension Cable
The Aurum Cables HDMI extension cable is three feet in length. This is a sufficient length when it comes to connecting different devices in your office.
The best thing about this extender is that it is compatible with almost every other device that you own.
Whether it is a PC, AV receiver, Blu-ray player, Apple TV, Roku streaming media player, Xbox One, Nintendo Wii U, cable box, Playstation 4 or any other device, you can easily connect them to your computer, projector, or screen using this extender.
The main factor when choosing an HDMI extender is to make sure that the material used in the construction is copper or any other which does not contribute to the loss of signals.
The Aurum cables are made of copper so even though they cover long distances, there is no loss in signals.
These cables also come with a lifetime warranty. You are kept safe and secure when you buy these cables. They will solve all your issues for very little money. Affordability is not an issue with this extender.
Read Reviews from Real Owners for "Aurum Cables HDMI Extension Cable" on Amazon.
Last modified: