Gaming chairs have been growing very popular in the last few years. In terms of gamers, people usually say, "you get to upgrade your game and your PC, but you don't get to upgrade your spine". This sentence on its own puts enough emphasis on how important a gaming chair is and how much it can benefit you.
Gamers put a lot of care in how their PC looks, what are its processing abilities, how advanced the graphics card is and everything else related to their laptop or PC. What they don't understand is that their body and their spine also need enough attention, or it can cause severe problems.
Studies have shown that wrong seating positions and postures can deteriorate your spine almost instantly, you can very well imagine how would bad seating posture and a non-supportive chair affect your lower back and neck. All these problems can lead to chronic diseases like scoliosis, herniated disc, chronic pain, deteriorating spine position etc.
A properly designed and ergonomic gaming chair can help you go a long way. It will not only protect your back but will also give you the best and most comfortable gaming experience.
The strengths of upgrading your computer and other gaming components are visible and are shown right after installation but the perks of upgrading you gaming chair will show slowly but it will definitely make it worth your time and investment.
The best part of getting a good quality gaming chair is that you don't need to upgrade it until it breaks down unlike all the gaming consoles and their accessories that need update after a year or two because of other latest technology being introduced on the market as soon as 6 months after the previous technology was introduced.
Benefits of a Gaming Chair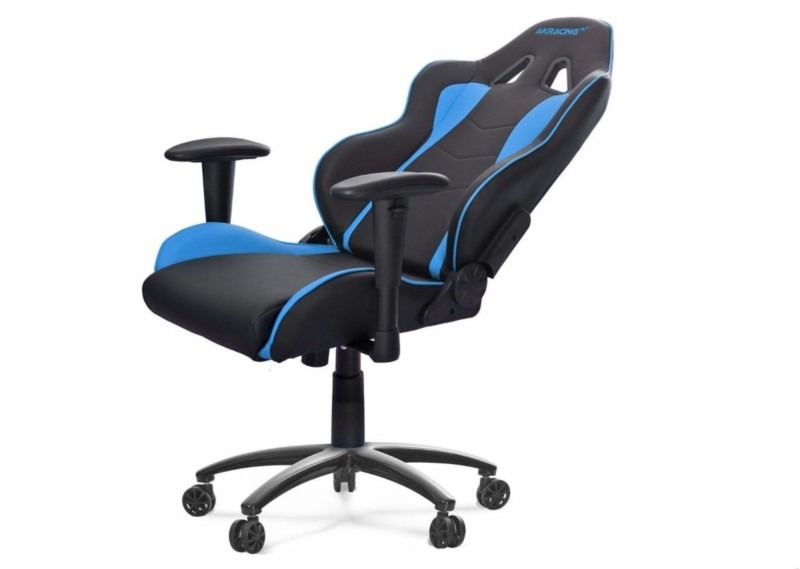 The benefits of investing in a gaming chair are countless since gamers spend hours and hours sitting in front of the screen, a great chair is needed to provide the respective support and comfort needed. Have you ever felt stiffness in your neck and back when you get up after a long gaming session? We know how to feel and what it is like, which is why investing in a good gaming chair is extremely important. some of the main benefits of investing in a good gaming chair are:
Medical benefits

Gamers have a reputation for bad health mainly because of the way they sit for hours with their eyes and pupils fixated on the screen and their minds just focusing on nothing but the games.
Their appetite, their water intake everything is compromised. Another thing that adds to this is their bad posture that usually leads to chronic problems that require surgeries in later stages.

The worst part is, once you develop the problem, it can be stopped but cannot be reversed which is why prevention is the only cure in this case. Carpel tunnel syndrome is mostly developed due to gamer's lifestyle. The right adjustable chair helps you sit at the same level as the screen so that your neck is in the relaxed position. Apart from this, it gives your arms the ideal support which keeps the posture of your back the way it should be and prevents all kinds of back problems that you are at risk of developing otherwise.
Comfortability

When you are in a normal chair, you have to keep adjusting again and again which not only makes the whole process uncomfortable but also affects your performance in the game. Gaming chairs are specifically designed to be comfortable and the main focus is on giving you a posture that supports your body for hours.

It is constructed keeping in mind the dynamics of different materials, so it is much more than a few layers of foam. It is a combination of memory foam with gels and other materials to keep your body from developing any sore points. Moreover, these chairs prevent hot spots from developing.

Durability

There is no compromise on the durability of the chairs while construction mainly because they know that gamers sit on it for hours straight and the foam and other materials need to be durable to withstand that kind of usage.
Moreover, if you invest money in something you need it to be durable. Gamers are usually very particular about the durability of things since their games and other technology costs a lot, buying other things that are durable is very important to them.
Adjustable

Normally, office chairs are usually used by gamers but since they are made for office use, they are only adjustable to a certain extent. The gaming chairs are made very adjustable according to the height of the person as well as according to the posture of the person. You can have a semi-lying position and adjust the chair such that your height is compatible with the monitor of the computer. Apart from the armrest, as well as the angle at which you sit, is also completely adjustable. These chairs provide you with the true essence of gaming sessions.
Types of Gaming Chairs
Like every other product, gaming chairs also have a few different types from which the user can choose their preferred choice. These types are:
Video Rockers

These are the most common type of gaming chairs used and are mostly used by all the gamers. They are gaming chairs with no legs and are placed on the floor usually. Their height cannot be adjusted but they are quite comfortable.

Racing Gaming Chair

This is specifically for the people who like indulging in racing games and want to get the complete feeling of being in a race. This chair gives you a feeling like you are in the cockpit of the car. It is basically a simulator chair.

Racing Seats

These are a little different from racing simulator chairs. They are made for use with a personal computer and consoles and have tall necks to give you a proper experience.

Bean Bags

These chairs are like normal bean bags with no support but usually gamers like to use it for their gaming sessions. You have to have a wireless keyboard and mouse if you like to use a bean bag gaming chair.

Pedestal Chair

These chairs are basically recliners for gamers and are without a doubt the most expensive kind of gaming chair available on the market.
Features to Look for in a Gaming Chair
You can find gaming chairs with prices between $50 and $500, the cost of a single chair depends on the features added to it and the technology used in it. You will find gaming chairs with built-in speakers and similar products but the basic features that are needed in a gaming chair remain the same. These features are:
Adjustability

Adjustability is by far the most important feature and comes at par with comfort because the adjustability is coincident with comfort. If you cannot adjust your gaming chair according to your preference isn't an office chair better as it has partial adjustability?

Comfort

Comfort and adjustability are equally important. the kind of mattress used, its density, the top material, the gel used, and treatments are done for preventing any kind of hotspots are very important. Without all these sitting on the chair for a long time is nearly impossible.

Build

The type of construction done, the materials, for example, the metals used, and the kind of nuts and bolts used is very important. This shows how durable the gaming chair is and how long it will stay.

Durability

Keeping in mind the durability and sturdiness of the product is extremely important. While choosing the product, you cannot understand how durable it is but reading the reviews of previous buyers can take you a long way in deciding how durable the product is.

Stability

A gaming chair with wiggling nuts and bolts and an unstable back only give you a tough time and will keep on interrupting your concentration of the game, so making sure that the chair is stable is essential.
Best Gaming Chair Reviews
We have created a list of top six gaming chairs for you to make the daunting task of finding the right product easy. Every product has its own tag which would assist you decide what chair is best for your needs.
Best Gaming Chair for the Money
Essentials Racing Style Leather Gaming Chair
This ergonomic gaming chair is a multi-purpose chair that can be used for your gaming sessions as well as for long working hours.
It is a racing simulator chair that provides the most luxurious gaming experience with the high-quality construction material used. It is made with a combination of leather and meshes so it provides a luxurious leather feel without letting any hotspots develop.
This chair is made extra durable and sturdy during the construction and is tested for all aspects as well.
The rollers underneath the chair are tested for a total rolling area of 40 miles. The second test conducted was letting this chair fall from heights, it also passed this test with flying colors.
The mechanical systems of tilting the chair back and forth were tested again and again but there were no signs of breakages.
It comes in five different colors and has an unlimited lifetime warranty. It has a total weight capacity of 250 pounds.
Check out the "Essentials Racing Style Leather Gaming Chair" Reviews from Real Owners on Amazon.
Best Gaming Chair for Big Guys
Anda Seat [Large Size Big and Tall 400lb Gaming Racing Chair]
This gaming chair is specifically made for people with big stature and body structure.
Usually, big people have a problem finding chairs that support their body properly which is why Anda seat took this initiative.
This racing simulator chair has a high back with a neck support cushion. The cover used is an easily cleanable leather on a high-density foam that keeps its shape and stays put for a longer time. The armrests of the chair are also adjustable. This chair is made to provide double comfort to its users.
The best part of this chair is that it has multiple adjustability options. It can rotate 360 degrees and can tilt to any position you want.
It has the same adjustability option as a recliner chair.
After adjusting your position, you can lock the chair in that position for better functionality.
It has a 30 days money back guarantee and an 18 months warranty of the frame.
Check out the "Anda Seat Gaming Racing Chair" Reviews from Real Owners on Amazon.
Best Gaming Chair for Comfort and Price
Seatzone Racing Car Style Bucket Seat Gaming Chair
This dandy looking gaming chair has a beautifully crafted ergonomic design that not only supports your back but also acts like therapy in preventing any previously developed pressure or pain.
The seat back is made curved to properly support your spine in its relaxed position. Moreover, the armrests are padded to keep your arms from getting sore.
The chair can be adjusted in height and the angle at which you sit.
You can lock the chair at the angle you like but if you don't want to lock it, the chair also acts like a rocking chair that moves back and forth the way you want it to.
The material used for the construction is completely durable, and the load-bearing capacity of the chair is increased to as much as 350 pounds. The best part of this specific product is the warranty that comes with it.
Their customer support is top notch and it comes with a lifetime warranty that is catered right away on appeal.
Check out the "Seatzone Racing Gaming Chair" Reviews from Real Owners on Amazon.
The Best Gaming Chair for Under 100 Dollars
Ace Bayou 5143601 II – X Rocker Video Gaming Chair
This extremely reasonable video rocker type chair can give you the best gaming experience. The foam used, and the high-quality leather used on the top takes the comfort to a whole new level.
It is a dandy combination of black and silver.
This product comes with built-in controls and audio system that takes your gaming experience to a whole new level. This multi-purpose chair can be used for watching movies as well as for playing games.
Since it goes on the floor it cannot be used for office work.
The construction of this chair is done to make is larger than a normal gaming chair. This helps in providing extra comfort and also makes the armrest more accessible and comfortable.
Check out the "Ace Bayou 5143601 II X Rocker Gaming Chair" Reviews from Real Owners on Amazon.
The Most Comfortable Gaming Chair
Cyrola Large Size Real PU Leather High Back Comfortable Gaming Chair
This classic black and red gaming chair are ergonomically designed to achieve one thing and that is an ultimate comfort. The seat is made larger than usual to take the comfort to a new level.
It has a larger back with a neck support pillow and an attached cushion for the lower back as well.
With a weight capacity of 350 pounds, the metal frame of the chair is made very durable. It is not only made according to the standard but is also resistant to fire and is explosion proof.
With its maximum adjustability abilities and durable foam combined with high-quality leather, it gives you a very luxurious feel while using this chair in your office or for your gaming session.
It is very easily assembled and comes with a 30 days money back guarantee and a 12 months warranty. It is available in five different colors.
Check out the "Cyrola Large Size Real PU Leather Gaming Chair" Reviews from Real Owners on Amazon.
Best Ergonomic Office Chair for Gaming
GTRACING Gaming Office Chair
This beautifully designed multipurpose gaming and office chair can be a solution to all your problems.
It somewhat stimulates the racing experience but has a different look to it as well.
With its efficient design and maximum support to the lower back, it keeps your back in the right posture ever for hours.
With the help of cushions, it replicated the position of our relaxed spine and neck which helps in keeping the stress and pain in the back out of the picture.
The backrest of the chair is very comfortable and can be adjusted at any angle between 90 degrees and 170 degrees.
The base of the chair is a 5-points base with five rollers that are specifically made to endure heavyweight. They are thoroughly tested as well.
The material used for its construction is a high-quality leather that is easy to clean and also keeps the user cool without causing any hot stops to develop.
Check out the "GTRACING Gaming Office Chair" Reviews from Real Owners on Amazon.
Conclusion: Gamers Need to Take Care of Their Health
Indulging in activities like gaming that takes hour and hours of sitting down is completely fine as long as you take care of your physical health along with it.
Upgrading your gaming technology is not as important as taking care of your spine so before you upgrade your PC or gaming console make sure you get yourself a proper gaming chair that will help you support your spine in a proper way.
Moreover, gaming chairs are very durable and will stay with you for a long time. These chairs act as a preventive measure for many chronic back problems that can make your life a living hell.
Image Credit: eBay.com / gamegear.be / fablescon.com / beanbagbazaar.co.uk
Last modified: