Individuals who spend a lot of time on the computer know how bad a sitting position affects your back and neck's posture and how bad it starts hurting after a while. If you approach this medically, the bad seating posture and curved neck position readily increase the risks of developing herniated disc, sciatica and scoliosis.
Thus, managing your seating position while spending hours in front of your computer screen is extremely important.
One of the ways to improve your position and give your back and neck a healthy posture to maintain is a monitor arm.
Finding the correct monitor arm for yourself can significantly improve your working conditions and reduce the adverse effects it can have on your body.
Monitor arms securely hold your monitor and can help in providing flexibility to the user in terms of positioning the monitor according to your position.
Studies show that you should keep your computer screen at a certain distance when using it, if you don't, you might get strained eyes and develop computer vision syndrome.
This article is all about monitor arms and what you need to know about them. You will also be briefed about the best monitor arms on the market that can help you transform your workstation.
Why Do People Buy Monitor Arms?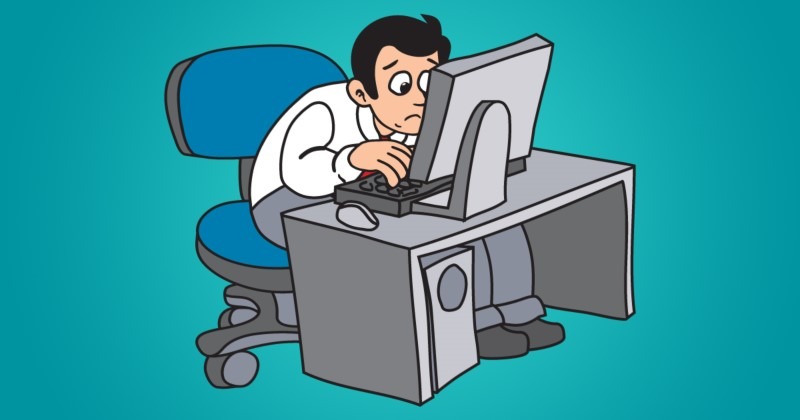 The main reason for buying a monitor arm is usually due to the development of neck, back, and eye strain. Bad positioning of a monitor screen can cause adverse effects which can even become permanent and require surgery later on. Hence, most folks invest in monitor arms solely because of developing neck and back strain.
A monitor arm lets the user adjust the height, angle, and depth of the monitor screen which helps in attaining the most comfortable and healthy position to prevent back and neck strain. It is advised by physicians and found by studies that the safest distance of a monitor from your eyes is at arm's length.
If you place it nearer, you are at a risk of developing computer vision syndrome along with curved back and neck.
The key to finding the correct position for your monitor is by keeping it where you don't have to tilt your eyes in any direction and at the position where your neck feels completely relaxed like while watching a movie on the television.
Another thing that compels individuals to invest in a monitor arm is the versatility that comes with it.
Have you ever noticed that while working on your personal computer you change your position and postures just to see the screen clearly when in reality it should be the other way around as it's your muscles that ache not the monitors? Hence, the monitor arms make comfort easily approachable. You can adjust the position of the monitor easily according to your position and posture.
If you are standing in front of the monitor, the screen can be adjusted so that you can see it clearly unlike when a monitor screen is on the table. You actually have to bend to see what is displayed on the screen.
Furthermore, some monitor arms have options to stack two monitor screens side by side. This helps when you are working on large projects that require multiple displays. This way you can easily adjust the two screens according to your comfort.
Monitor stands are not very expensive but the comfort and ease they provide are unlimited. If you want to convert your desk into a standing desk that is also possible with a monitor stand. Moreover, if you want a treadmill screen, the monitor arm even makes that possible.
The last point but a fairly important one that makes a monitor arm a bonus is that it helps in clearing all the clutter and mess from your desk. You have a clean and tidy desk to work on.
What You Need to Consider Before Buying a Monitor Arm?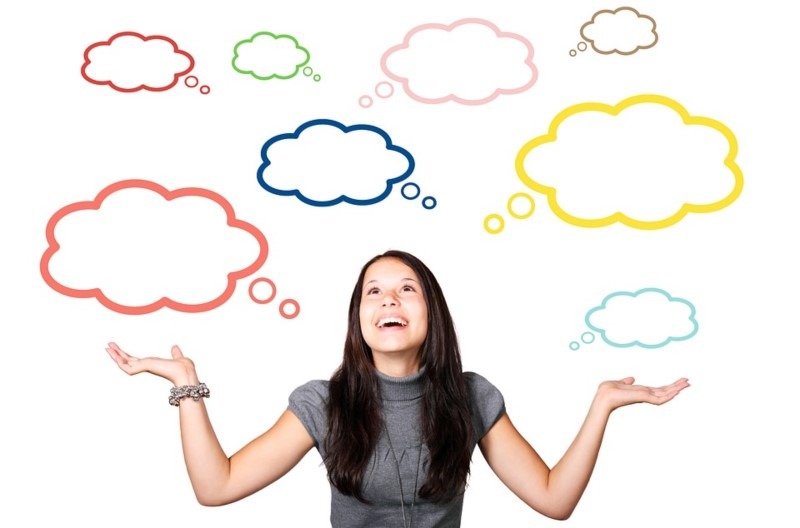 When you decide to upgrade your workstation, a monitor arm is a must but how to find the perfect monitor arm for yourself? Monitor's arms don't come in one standard size that fits all rather it has many configurations and sizes that you have to choose according to your monitor.
Configuration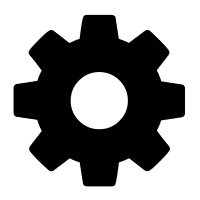 Depending on the nature of your work, you might use more than one monitor screen at a time.
Fortunately! There are monitor wall mounts that have a configuration to install two or three monitor screens at one time.
This not only decreases the mess on the table but also gives you a better sitting position and a better way to keep an eye on all computer screens.
Weight Capacity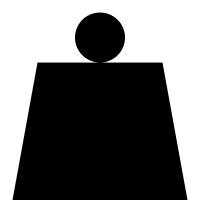 All monitor arms are created in a different way.
The range of weight they can bear is different which is why before buying any monitor mount or stand, make sure you check if its weight bearing capacity is compatible with your monitor.
Moreover, if you are planning to mount two or three monitors, checking the compatibility becomes even more important.
The non-compatibility affects the efficiency of the monitor stands adversely.
If you attach a very light monitor screen to the arm, it will not hold its position rather spring back towards the wall again and again.
Similarly, if you attach a heavier monitor to the arm, it weighs down and would not hold its position either. A heavier monitor screen also has a chance of falling out anytime.
Positioning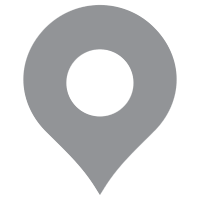 The position of a monitor screen completely depends on your preference.
The kind of depth you want, the height you prefer and what angle is comfortable for you.
Unfortunately! All monitor arms don't have a similar configuration of position changes.
You might find a monitor arm whose depth and angle can be adjusted but height cannot be adjusted.
So, before investing in a monitor arm, make sure you check that there are all kinds of positioning options according to your preference.
Compatibility with Monitor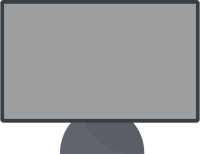 Since, there are many companies manufacturing monitor screens, mounts on every monitor are not the same. The same phenomena work correctly for a monitor mount or arm.
It is manufactured by various companies which are why the main mount can be different.
You might end up buying a monitor arm whose mount is not compatible with your monitor. So, before rushing into buying a monitor arm, look for the kind of mount installed on your monitor and then buy a monitor arm accordingly.
Best Overall Monitor Mount
Ergotech Freedom Arm (Single HD Aluminum Monitor Arm)
This very easy to install and extremely reasonable monitor arm has been tagged as the best overall monitor mount due to the versatility it provides along with the dandy and stylish look it gives your workstation.
With a maximum weight bearing ability of approximately 31 pounds, its maximum range is approximately 27 inches which gives you enough freedom to play with the position of the monitor and find your comfort zone.
With the rotate, tilt and pan feature added to it, you can easily change the position of the monitor according to your preference whether you are standing or sitting. You can even rotate your monitor screen a complete 360 degrees.
The monitor mount is made VESA compatible which not only makes installation easy but also decreases by the mess on your workstation by providing proper cable management.
Check out the "Ergotech Freedom Arm" Reviews from Real Owners on Amazon.
Reason to Buy:
This particular monitor arm has all the features that an ideal monitor arm should have, and it still comes at a reasonable price. This makes the product worth buying. It genuinely makes your working experience comfortable.
Best Monitor Arm for Ultrawide Monitor Setup
Loctek Monitor Mount Heavy Duty
The aluminum monitor mount is a heavy-duty monitor arm but at the same time remains compact and does not clutter the workstation. With its silver color, it looks compatible with all kinds of workstation themes.
It is made with aircraft grade material which makes it very durable and sturdy. During the construction, the hooks and turns were made extra durable as those areas are the ones that are affected the most.
It is made VESA compatible and can be used from all monitors ranging from 10 inches to 34 inches. The mount is basically a table mount and can be attached to a table which makes its installation and de-installation very easy.
With the help of this mount, your monitor can be rotated and moved in three dimensions.
Hence, there is not a single position in which you cannot adjust the monitor screen. Moreover, the mount's resistance can also be adjusted easily.
Check out the "Loctek Monitor Mount" Reviews from Real Owners on Amazon.
Reason to Buy:
This mount is designed to maximize comfort and increases the ergonomic comfort that is provided. This makes it fit to buy. Moreover, it comes in four different sizes as well. Due to the heavy-duty construction, this product is extremely durable and sturdy as well.
Best Single Wall Mount
VideoSecu ML531BE TV Wall Mount
This pocket-friendly wall mount is one of the most versatile single wall mounts on the market. It can be used for any screen between 25 inches to 55 inches which both include LCD and LED screens.
With a VESA compatible mounting board, it also has options for LCD and LED screens like attaching the HDMI cable and using the mount as an extension arm.
The adjustment of the screen can be easily done even after the installation of the mounting board on the screen.
With a three-axis bubble level included it provides tilting to a maximum of 15 degrees.
Moreover, the depth and angular position can be changed with the help of bolts present in the mount but rolling and tilting to a great extent is not possible.
The mount on its own is not very heavy and is made compatible with all the heavy-duty tasks which make it durable and sturdy.
Check out the "VideoSecu ML531BE" Reviews from Real Owners on Amazon.
Reason to Buy:
If you want something that is reasonable yet fulfills all your needs than this monitor arm is the one for you. Even if you are done using it as a monitor mount you can convert it to a TV mount easily.
Best Dual Monitor Mount
WALI Premium Dual LCD Monitor Desk Mount
This VESA compatible monitor desk is ideal for a person who requires more than one monitor screen at a time. It can bear up 36 pounds weight in total which means a single screen cannot be heavier than 17.6 pounds.
It is compatible with monitor screens up to 32 inches wide.
The mechanism used in this monitor arm is a gas spring mechanism which makes the rotation, tilting, and angle changing easy and convenient.
Moreover, you can lock the position of the arm at a certain place, so the monitor screens don't move, or any disruption doesn't change the position.
The desk clamp is a C-clamp that is made with high-grade steel and is reinforced for maximum durability.
Usually, the desk clamp is what ends up breaking in a monitor arm but with the reinforced desk clamp in this monitor arm, the chances of any breakages are near to negligible.
The best part about this product is that it comes with a 10 years warranty as well as a gas stand that makes the complete system secured.
Check out the "WALI Premium Dual LCD Monitor Desk Mount" Reviews from Real Owners on Amazon.
Reason to Buy:
This dual monitor mount is one of the best monitor arms on the market. it comes with a warranty as well as the features included are perfect for using at home as well as an office.
Best Triple Monitor Mount
EZM Deluxe Triple Monitor Mount
This simple but highly durable monitor stand is for anyone who is a fan of the triple screen display. Triple screen monitor arms with hinged arms are less durable and tend to start bending after a time which is why EZM has avoided a hinged arm design for this monitor mount. Rather it has used a number of arms with bolts and edges.
This way not only the movement of the monitor screen is easy, but the durability of the mount is also increased.
With a relatively simple design, this triple monitor mount provides a large number of bolts along with curved arms that give a cockpit-like feeling with maximum comfort. It comes with two standing options. You can either go for the desk clamp design or for the free-standing design with a heavy steel base. The central pipe is made hollow for cable management. Since the three monitors are attached to it, the number of wires will be more. Hence, the wire management space is more.
Check out the "EZM Deluxe Triple Monitor Mount" Reviews from Real Owners on Amazon.
Reason to Buy:
As compared to other triple monitor mounts, this monitor arm is very reasonable. Moreover, with its basic design, it still works towards maximizing the user's comfort. You can change the position of the monitor anyway you want. It is constructed with high-grade steel that ensures a high level of durability and sturdiness.
Best Quadruple Monitor Mount
VIVO Quad LCD Monitor Desk Mount
We all know how those intense gaming sessions become less fun due to the restrictions caused by a single screen. If you are a gamer and require at least four screens at one time, then this mount is the one for you.
It is made from a combination of high-grade steel and aluminum for better durability and sturdiness since more screens mean more weight.
It is compatible with all screens ranging from 13 inches to 27 inches with a maximum of 22 pounds per monitor.
The complete monitor mount is compatible with VESA and also allows adjusting the position of the screen according to the user's preference.
From a 90 degrees tilt to complete 360 degrees rotation, everything is possible with this mount.
The mount comes in a sleek black finish that goes well with all kinds of décor.
With several clamp options, it comes with an integrated cable management system that keeps the mess away from your desk as well.
Check out the "VIVO Quad LCD Monitor Desk Mount" Reviews from Real Owners on Amazon.
Reason to Buy:
The versatility and mounting solutions provided by this monitor mount are not found in many monitor arms. It gives many clamp options along with various position changing options which makes it worth a buy. The best part is, it is cheaper than most of the single monitor mounts.
Conclusion: Wall Mounts and Their Benefits
With all the work on computers, the complaints related to the back, neck and eye strain are increasing day by day which is why using monitor arms has become a necessity nowadays.
These mounts have many physical benefits apart from being beneficial in regards to making your workstation look organized and less messy.
In this article, you were briefed about everything there is to know related to wall mount stands and monitor and a number of different monitor arms are recommended for specific uses but if we look overall the Ergotech Freedom Arm is by far the best monitor arm on the market.
The monitor position options, durability, look, installation etc. everything is top notch.
Image Credit: computercablestore.com / allaboutvision.com
Last modified: