Whether you're a casual gamer or a pro, gaming headsets are a must. However, once you start your search you are blasted in the face with hundreds of headsets, headphones, and microphones. If you don't know what you're looking for, it can feel a bit overwhelming to say the least. With the help of this list, you're well on your way to finding the perfect headset without all the fuss. So, if you're wondering what to look for when buying a gaming headset, here's the short list:
When choosing a headset, look for proper fit, high quality materials, great durability, and one that fits within your budget.
Choose a headset with sound quality that will enhance your gaming experience without adding noise or distortion.
There are many headsets out there with a huge variety of options to fit any gaming style. You don't want to purchase one that ends up being garbage just because the description was flowery and expansive. Or, even worse, you don't want one hurts or causes irritation. Read on to learn how to narrow down the one that's right for you.
What Is a Gaming Headset?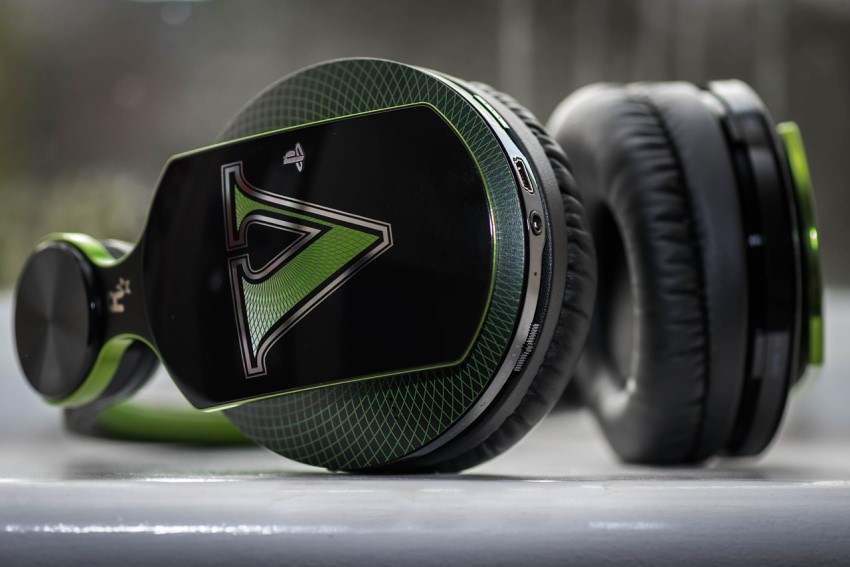 If you're new to gaming equipment, you may be wondering what the difference is between a normal person's headset and one made for gamers.
The biggest difference is intended use, meaning gamers will likely keep their headsets on for many hours at a time and need comfort and specific sound options within their chosen games. A regular headset doesn't need to be ultra-comfy or have special sound options.
Below, we'll cover the main points that make an awesome gaming headset. But first…
Is There a Difference Between a Headset and Headphones?
You may have heard people saying headsets and headphones are the same thing. They're not. There is one major difference between the two. Headphones typically rest over your ears, and they let you listen to whatever you plug them into.
They can be simple or elaborate, but their function is to let you listen to something. A headset does the same thing, but also has a dedicated microphone attached. These headsets can be just as simple or elaborate as regular headphones, but the added microphone adds more functionality and more cost.
Judging Headset Comfort
I don't know about you, but I don't like my brain to be squeezed out of my ears when I try to also squeeze someone's brain out of their ears. I am, of course, talking about gaming; please don't call the cops. Anyway, it doesn't matter how luxurious a headset is, if it doesn't fit, it will take away from the gaming experience.
Comfort has a bit to do with personal taste, but mostly how long you play. My gaming sessions can go anywhere from half an hour to six hours. If you only play for a few minutes to an hour or so at a time, your headset probably doesn't have to be super cozy. But if you tend to play for longer, you need to pick one that won't fatigue your ears, neck, or head.
Ear Cups, Ear Pads, Ear Cuffs
The most obvious point of comfort in a headset will be the ear pieces. These are called many names: ear cups, ear pads, ear cuffs, just to name the most common ones. Whatever you call them, they need to fit your unique body composition.
First, make sure the ear pads can fit your ears without crushing them. You can do this by reading about the dimensions of the ear cups or trying them on in person. You can also check the reviews to see what people have to say about the size. If you are still unsure for any reason, and they may seem like they won't fit, then check if there are other size options.
Headsets with leather ear pads are usually more comfortable, and said to feel like pillows. However, they can start to get sweaty after a while if they weren't built to vent properly. If you're okay with that, here is an example of one that's leather-clad HyperX Cloud II. Bonus points for that one, as it comes with plush velour ear pads as well. Fancy! This one works for PC and consoles, is optimized for voice chat, and has noise cancelling. The mic is even detachable, which is handy if you don't want your gaming buddies to hear your neighbors screaming at you. 7.1 surround sound will maximize what you hear in game, keeping you from getting sniped from behind.
On the other hand, if you don't want possible ear sweat, here is one that doesn't have leather ear pads Logitech G430. This squishy-looking behemoth will cradle your ears in non-sweaty pillows while providing killer Dolby Surround Sound. As with the previous headset above, this headset will work for PC or most consoles.
Headband
Another thing worth noting is the band that rests on your head. A wider, padded band would be cozier than a narrow plastic strap, for example.
Unless you plan on wearing a helmet to protect your head, pay close attention to the headband. Look for leather padding, which will keep your sweaty noggin from ruining the pads. If you can't afford posh leather, foam padding works as well. Just avoid cotton or other absorbent materials if you plan on marathon gaming sessions.
A common problem in some headsets is the band connecting the ear pads. It's sometimes made of a flimsy plastic and falls apart, or just straight up shatters, after three or four months of continual use. Obviously, you don't want that headset.
Adjustability
Some headsets offer adjustable bands or ear pads for people with bigger or smaller melons, but sometimes these can break too easily, so keep that in mind.
Check the reviews to see if anyone has mentioned shoddy craftsmanship and cheap plastic.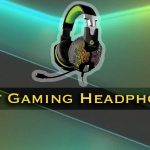 If You Are interested, Read Our Article About
Select a Durable Headset
No one wants a tinfoil headset. You may know the one: it falls apart if you so much as look at it wrong, let alone put it on your head. Online, it can be difficult to gauge how durable something is because you can't actually touch it. But that's where this guide comes in. Look for a headset that comes with a warranty or extra parts. Sometimes they can come with both.
The warranties assure consumers that the company is legit and will stand behind their products, even if something goes terribly, horribly wrong. While there are headsets that are reinforced with thicker plastics, and sometimes actual metal, it's important to keep in mind that the bulkier and beefier a headset is, the more likely it's going to get heavy after a while, and probably sacrificed comfort over durability.
The HyperX Cloud Revolver S is one of the most durable headsets you can buy. It's on the high end of the price scale, but worth every penny. This is the one my gaming fiend mother uses. It works with PC and consoles, has a detachable mic, and auto-adjusts its fit for every user. With 7.1 Dolby Surround Sound and a premium leatherette-covered memory foam headband, you'll be able to play in comfort for days and hear everything.
Sound Quality
When buying a gaming headset, don't skimp on sound quality. Racing games may not need the same level of sound quality as an RPG, but that doesn't mean you don't still want a kickin' sound experience.
The Sennheiser Game One is a great example of killer sound quality as well as mega comfort. A good set can really make the difference in the games, especially when knowing where exactly a sound is coming from, as it may save your character's life. Which brings us to…
Surround Sound
Perhaps you have heard the term surround sound before, but don't know exactly what it means. When something says it has surround sound it just simply means that the sound surrounds you, giving a more immersive experience over all. Let's say you're playing an FPS multiplayer.
Rather than having the gunfire sound like it's coming from left and right simultaneously, like it would in stereo, surround sound would make it so the gunfire would come from the enemy's actual position. If he's behind you, he'll sound like he's behind you, for example.
Surround sound makes it easier for you to identify where they are and take them out or avoid them accordingly. Headsets that have true 7.1 surround sound often go for more money than ones that don't have surround sound. They also tend to be a little more finicky in set up. While it's not necessarily needed for gaming, it's worth it in my opinion.
Check out this nice headset from Corsair for a good example of an affordable surround sound option. It's still top quality, but the price point is much lower than some of the other top brands.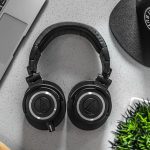 If You Are interested, Read Our Article About
Wired or Wireless: Choose Your Weapon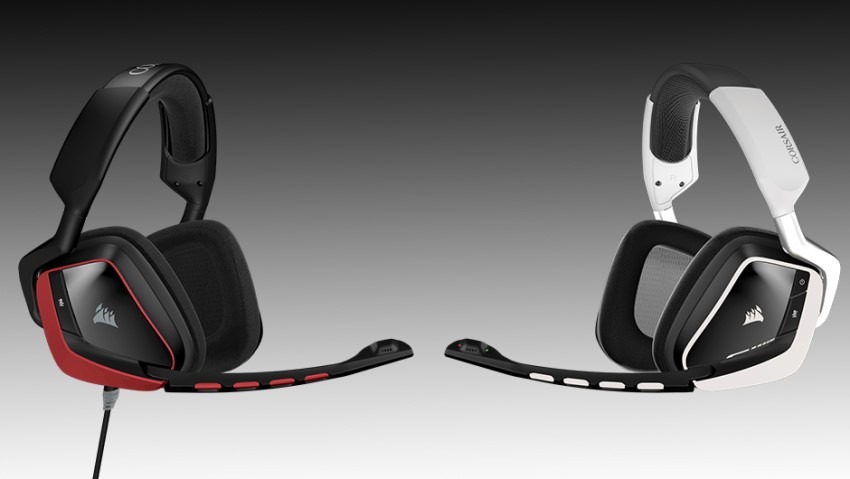 Are you okay with staying in one spot, content to game for hours as you slowly melt into your chair? Or do you wish to be unshackled and become a free-range gamer? No matter your tether preferences, there's a headset for you. Here's the scoop on wired vs. wireless gaming headsets.
Wireless Gaming Headset Types
There are two types of wireless connections. The first is Bluetooth, which is becoming more and more accessible to a variety of devices. The second uses radio signals and requires a specialized wireless dongle. As silly as "dongle" sounds, it's an important part of wireless technology if Bluetooth is not an option.
The Pros of Wireless Gaming Headsets
Freedom to move
Better portability
No chance of wire damage from pets, kids, etc.
Bluetooth connectivity eliminates port incompatibility
The Cons of Wireless Gaming Headsets
Minor loss of sound quality on low end headsets. Negligible on high end.
Can be expensive
May not have cross-platform compatibility
Without Bluetooth connectivity you'll need a free port to plug in the dongle
Customization
Some people love having the ability to swap out all kinds of sounds with many different buttons and types of software. On the other hand, some people don't like to be mind-tangled every time they just want to listen to some music or hop into a quick game. While no decent headset is going to be truly plug-n-play, as most need you to install specific drivers for best quality, some are definitely easier to set up and use than others.
For example, Razer headsets can be used without their special Razer Synapse program. But if you want to get the best sound out of them, you should use it.
The Razer Kraken is a favorite amongst gamers for its retractable mic, lightweight aluminum construction, and Razer guarantee. Some other headsets don't need a program. Instead, they have all their options either on the headset itself or on a controller attached to the wire.
Gaming Headsets and Cross-Platform Compatibility
While a lot of headsets compatible with lots of platforms, not all are. You may have thought you bought The One, only to find out it's incompatible for your preferred device or setup. Or both if you're having a really bad day.
When buying a headset, it's always important to read and research as much as you can before buying. Sometimes even when the box says it's compatible with all devices, they will neglect to mention that you may need a special cord for certain devices, which it probably didn't come with.
Consider Price
Of course, price is important to keep in mind as well as all the gaming features. I'm sure you would like to have a good quality headset, but also don't want to stop yourself from say, buying food. It's kind of hard to enjoy games when you're starving. Unfortunately, when buying a headset, you get what you pay for. Which is to say, if you buy something cheap, it will look, feel, and sound that way.
However, there are a few good headsets that may not break the bank.
The HyperX Cloud Stinger is a good budget choice that still brings power and great sound. The swivel to mute mic is a neat feature that means you won't need to unplug the mic to turn it off.
The ASTRO Gaming A10 headset, Logitech G230, and Logitech G231 are all good options, too.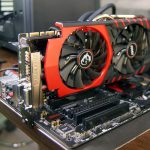 If You Are interested, Read Our Article About
A Quick Word on Microphones
When shopping for a headset, it's best to choose one with a unidirectional mic.
This kind of mic only picks up sounds on one side, that side being your face. Whereas an omnidirectional mic will pick up sounds all around it, such as that fourth bag of chips your roommate is trying to sneak.
User Reviews: Can You Trust Them?
Not all headsets are created equal, and this is evident by the reviews.
Reviews are a good way to estimate how long a headset will last. The best reviews will include pictures of the defect and mention whether the manufacturer replaced the item or refunded it. Unfortunately, reviews can also be whiny and silly. Learn to take the good with the bad, and read reviews with a grain of salt.
If the commenter is clearly complaining about something other than the quality or performance of the headset, skip it.
Better yet, use guides like this one to help you find the gems!
Conclusion: There Is a Gaming Headset Suited for Everyone's Needs!
Hopefully after reading this you have gained some insight to what headset may be perfect for you and your game cave.
Whether it be something with epic sound and intimidating looks, or something sleek and simple, but effective, there's a gaming headset out there just for you. Happy gaming!
Related Questions
Do I Need a Gaming Headset?
Perhaps not. Maybe you would be fine with just headphones or earbuds. It really depends on what you're looking for. If you just need something to listen with and don't mind whether it's got a mic or anything fancy, then headphones or earbuds might be totally fine. But if you need something with a mic, then a headset sounds like the way to go. Gaming headsets are made specifically for gaming, so that's where they really shine. But they can be used for everyday use as well.
Is a Headset Necessary for Gaming?
No. This is more a matter of your own wants and needs. If you have a noisy environment, like you would in a city or living with other people, then a gaming headset may make it easier to focus on the game. However, if you live somewhere quiet, you may be fine with just speakers.
Last modified: