Which lasts longer, LED or OLED? It's a question that has been asked as often as the sun rises. Yet it tends to be rather difficult and confusing to answer. Below, we'll cover LED vs. OLED lifespan, explain how they differ, and help you decide which is best for your game cave.
Before we can understand the differences between LED and OLED lifespans and functionality, we need to understand what they are separately. So, let's jump into a quick science and technology lesson to get everyone up to speed.
Just the Facts on LED
The Light-Emitting Diode technology is popularly known as LED. Without going into too many technical details, these are solid-state devices designed to create light via electron movement through a special semiconductor. I know, I said we wouldn't get too technical, and here I am talking about semiconductors and electrons, but that's as deep as I'll go.
The biggest point you should take away from this knowledge is that LEDs can be made so much smaller than the traditional compact fluorescent or incandescent lights. Even in their tininess, LEDs can produce incredible light.
It's no wonder these displays gained popularity so quickly. The moment they hit the market, they beat the snot out of old school televisions.
That said, LEDs can't get quite small enough to be used as an individual pixel. They still need to be used to light up pixel clusters as a backlight for LCDs. In this regard, LED televisions are actually LCD televisions that harness LED technology as a backlight.
Just the Facts on OLED
The newest version of LED is the Organic Light Emitting Diode. The techno-babble for OLEDs include things like "an organic compound film" for the "emissive electroluminescent layer". And now that your brain has exploded, let me put it plainly.
OLEDs are made with an organic layer, and if you paid attention in 3rd-grade science, you know that organic means something has features resembling living organisms. It's the difference between a metal sheet and the skin on a hotdog, for example.
This is not to say you should take a bite out of your OLED television, but there are some really sci-fi things going on there. For instance, these organic compounds light up when they're introduced to electricity.
Unlike LEDs, OLEDs can be made incredibly small. Small enough to be individual pixels. They can be rolled out thinner and used in much more confined spaces, too.
Comparing LED vs. OLED Lifespan
Now that you have the basics between LED and OLED, we have to talk about lifespans. While this terminology has been used for lots of technology and inanimate objects over the years, when it comes to OLEDs, it's almost creepily accurate. Since OLEDs are made with organic materials, they have an actual lifespan.
No, your TV isn't alive in the same way your dog or mother-in-law may be, but the delicate nature of organic matter means it won't last forever. The same can be argued for fully non-organic LEDs or other home theater equipment. Everything breaks down and eventually dies.
But how fast is too fast? And what's it going to cost you?
All that said, the lifespan of either is greatly dependent on use and care. If you use an OLED display for hours every day, it's going to get worn out. It's the same as overworking your muscles at the gym. On the same note, LEDs can also be damaged and worn out over long periods of use, just like driving your console into the ground after 72 straight hours of Overwatch.
How Do You Measure OLED vs LED Lifespan?
For our measurements, we're going to use samples out of the box and running a few hours a day. We've looked at brightness, color, and burn-in, as well as response times.
While looking amazingly sharp and life-like, OLED has the potential to suffer burn-in. That's the nasty tendency to retain the ghost image of anything left on the screen too long. This would happen if you paused your game or your television show, for example. Come back an hour later, and if you can still see a faint image of the pause screen after you've resumed, you have burn-in.
LED doesn't really have this issue. You'd have to truly abuse the heck out of your LED television to even get a hint of burn-in. Honestly, I've never seen it in my life, but you know how the internet can be. Someone somewhere claims it's happened.
Final Verdict: LED vs OLED Lifespan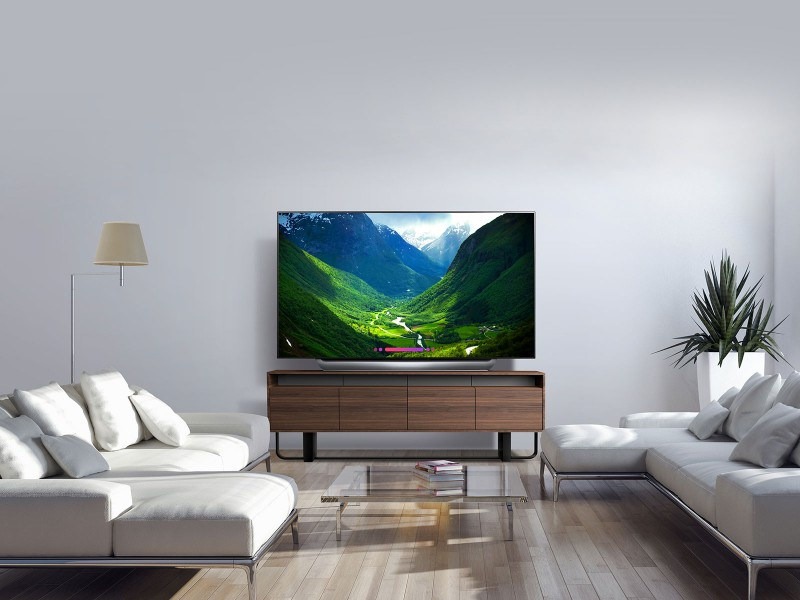 Manufacturers want to sell televisions. They're going to claim their TVs last 20 or more years. Or they may try to use "use hours" in the hundreds of thousands to trick you into thinking their products will last forever. Think about it… which sounds more impressive? "This TV will last 10 years" or "This TV will last 87,600 hours"?
Anyway, there is no guarantee the manufacturer is being truthful. There's no guarantee that even if they are telling the truth that your specific TV will last as long as they say. The best we can do is look at reviews and see how long the average LED and OLED TVs have lasted for consumers.
Simply put: OLED has a fairly limited lifespan of about 8 – 10 years at top performance, steadily dropping thereafter. LED has a lifespan of about 8 – 13 years before it may drop in performance.
A television's lifespan is going to depend on how well it was made, the quality of the components, how much you use it, and how well you care for it. Common sense! If you stuff an ultra-pricey OLED TV into a dusty, musty basement with a leak and no air flow, the TV is going to burn out a lot faster than if you put it in a well-lit, well-ventilated, clean, and dry room.
Best Selling 4K LED / LCD TV's on Amazon.com
Best Selling OLED TV's on Amazon.com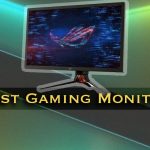 If You Are interested, Read Our Article About
Two Televisions You Can Invest In
Sony XBR65X900F 65-Inch 4K Ultra HD Smart LED TV
Sony has a well-deserved track record of top-notch products.
This 65-inch model is no different.
With a stunning 4K HDTV picture, it provides mind-blowing clarity and detail, no matter what you're watching or playing.
Compatible with Alexa and Google Home, this TV will keep you connected and ready for anything. With has 4 HDMI, 2 USB2.0, 1 USB3.0, and 1 composite port, you can switch to any input in an instant.
There's an included voice remote and stand, or you can wall mount this beauty and make it the centerpiece to your home theater.
Read Reviews from Real Owners for "Sony XBR65X900F 65-Inch Smart LED TV" on Amazon.
LG OLED55B8PUA 55-Inch 4K Ultra HD Smart OLED TV
Released in 2018, this LG OLED television is ready to melt your eyes with 4K ultra HD.
It's also prepared to impress every tech nerd in your friend circle with its built-in artificial intelligence. The AI comes complete with Google Assistant to help you control the TV and even sync up and control other smart devices in the home.
LG worked hard to give this TV the best color accuracy, impressive sharpness, and clarity like no other. You'll feel like you're in your own personal cinema when you fire this thing up. With pixel dimming, you can control 8.3 million individual pixels to fine-tune every movie, television show, and game in your library.
As if the picture wasn't impressive enough, this TV comes with Dolby Atmos, which is the superior audio technology developed for high-end cinemas. Inputs include 4 HDMI, 3 USB, 1 RF, 1 Composite in, 1 Ethernet, 1 Optical, 1 RS232C (Mini Jack) and Audio Return Channel Support via HDMI.
Read Reviews from Real Owners for "LG OLED55B8PUA 55-Inch Smart OLED TV" on Amazon.
Last modified: