Understanding mechanical keyboards is a daunting task but by getting an overview of what it is and what its benefits are, you might be able to make the correct choice for yourself. Basically, in mechanical keyboards, the actuation point is lower, which means the time in which the command, that a key is pressed, travels to the central processing unit is lower.
It is approximately half as compared to a normal keyboard. These keyboards provide a tactile touch as well. Which means that when you press a key, you feel a click sound or a bump to know that you have pressed a key.
For gamers and typists, this is imperative as it helps in indicating that you have not missed a key. Getting used to with these keyboards take time but once you are done, your typing gets much faster or your gaming gets much more efficient due to the fact that there is no missing unlike in membrane keyboards that are much smoother. Mechanical keyboards have a lot of feasibility when it comes to gaming, the foremost is that the actuation point is low.
Gaming requires faster actions and faster movements which is made possible with mechanical keyboards. Moreover, the fact that you understand whenever you press a key or miss a key, helps in efficiently playing.
Apart from this, usually during gaming, the players strike the keys very hard, in membrane keyboards this can result in damaged keys but mechanical keyboards can endure it easily. In this article, we are going to provide you with enough information to decide if you need a mechanical keyboard and why are they better for gaming.
We also have a few suggestions – the top three mechanical keyboards on the market, to be exact.
Do Mechanical Keyboards Last Longer?
Yes! Mechanical keyboards definitely last longer.
Normal keyboards have rubber dome switches underneath the keys, these switches are more susceptible to damage when hit harder even by mistake. In comparison to this, the mechanical keyboard switches are certified to last longer.
They are made with a sturdier material and are tested for the key pressed as well. No matter who the manufacturer is, the mechanical keyboards are way sturdier and endure damage and force without causing problems in the functionality.
Usually, mechanical keyboard keys are tested for at least 50 million key presses while a rubber dome switch or a membrane keyboard is only tested for 15 million key presses as that is all it can endure. This is only true for highly durable dome switches, for normal ones it is between 1 million to 5 million key presses only.
Apart from the key switches, the body of the mechanical keyboard is also way sturdier and durable. Due to the improved durability, the keyboards are quite heavy and chunky which is why they cannot be termed as portable and are not very easy to travel with either.
Are Mechanical Keyboards More Water Resistant?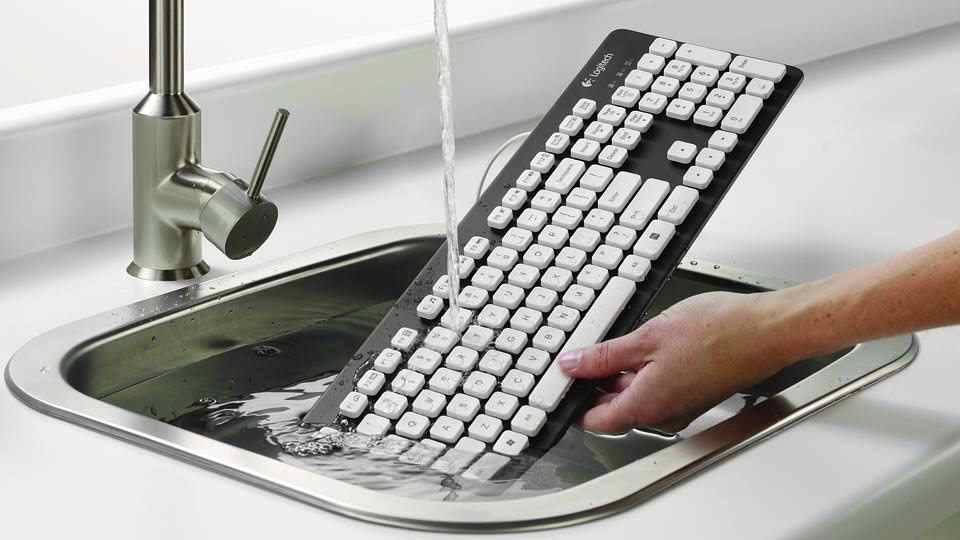 Where in most keyboards there is a spill-resistant covering added to it to prevent any kind of liquid damaging the keys but this is not the case with mechanical keyboards. Even though they are very enduring to other kinds of damages, they are not water resistant.
The keys of mechanical keyboards are chunkier which is why the spaces between them is a more open, so one way or other water, tea or any other liquid finds a way to creep in which can cause great damages. A few spills here and there will not damage the keyboard but a large spill and you lose your keyboard.
However, nowadays many companies are launching keyboards that are water resistant and spill resistant. For example, the Corsair has a new feature added to its list of features now. It is known to be spill resistant but this does not mean it is waterproof. It is only spill resistant. One way to prevent your keyboard from glitching if it is spilled with water is to turn it off right away and let it dry in the sunlight for at least two days before turning it on.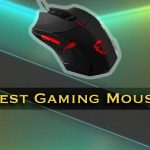 If You Are interested, Read Our Article About
What Are The Different Types of Keyboards?
There are at least six to seven different kinds of keyboards available on the market. One of these is the mechanical keyboard and that is not mentioned in the list.
Apart from a mechanical keyboard, the keyboards present on the market are:
Ergonomic keyboard: this keyboard has a broader area and has hand rests as well. It is particularly designed for a stress-free and easy typing especially for those who have a lot of typing to do every day.
Apple desktop bus: these keyboards are only compatible with computers that have an apple desktop bus enabled jack present.
Multimedia keyboard: this keyboard is designed keeping in mind the graphic designers, webtoon artists or people related to multimedia overall. It has additional keys and features.
Internet keyboards: this kind of keyboard is a basic keyboard with a number of shortcut options for people who spend most of their day on the internet. This helps in limiting the use of a mouse.
Wireless keyboards: as the name suggests these keyboards don't have wires attached to them. They are basically keyboards connected to the pc via Bluetooth
Membrane keyboards: they are similar to the touch keypads used on a touchscreen. They are extremely pressure sensitive and spill resistant.
Are Mechanical Keyboards Really Loud?
Yes! Mechanical keyboards are louder as compared to other keyboards.
The reason for this is the type of switch that is used in the keyboard. Mechanical keyboards come in both kinds of switches i.e. mechanical switches as well as dome switches. Mechanical keyboards with dome switches are relatively quieter as compared to the one with mechanical switches.
Usually, mechanical switches make a click sound, the quieter ones also have a slight sound produced which depends on how hard you hit the key. Where some players or users prefer a quieter keyboard some prefer loud ones.
It gives them the assurance that the key was pressed and a button was not missed. Whether it is for gamers or for typists this confirmation is pretty important at times. Nowadays, on the market, we see a number of mechanical keyboards that claim to be quieter than their predecessors or their neighbor models.
For example, the razor black widow ultimate is a mechanical keyboard that has a separate stealth model that claims to use the key switches that are quieter than the other mechanical switches present on the market.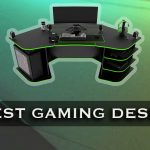 If You Are interested, Read Our Article About
3 Mechanical Gaming Keyboards You Can Invest In
We have researched and found out the top three mechanical keyboards that are mostly used by gamers for their gaming sessions and are absolutely loved.
If you are convinced that you need a mechanical keyboard and you choose one of the three keyboards mentioned you will not regret it.
ROSEWILL Mechanical Gaming Keyboard (RGB Backlit)

This RGB keyboard with a brilliant back light is completely customizable.
You can choose from 10 different color variations.
The customization is done using a program suite, you can assign the required function to any key and a 100 percent anti-ghosting technology is also supported.
The back light will make your gaming experience in a dark room even better.
Moreover, it has 8 preset programs for different types of games as well. The keyboard is heavy, durable and sturdy which is tried and tested for 50 million keystrokes.
The key volume can be increased or decreased according to the players' preference, moreover audio changes can be done while gaming with the help of the keys provided.
Read Reviews from Real Owners for "ROSEWILL Mechanical Gaming Keyboard" on Amazon.
Corsair K70 RAPIDFIRE Mechanical Gaming Keyboard (Backlit RED LED)
This keyboard is known to be the fastest mechanical keyboard present on the market.
This cherry MX keyboard with 100 percent anti-ghosting abilities is the talk of the market nowadays.
The ultra-fast actuation points of only 1.2mm make it the fastest keyboard ever.
Only 45 g of force is required to press a certain key.
For a superior sturdiness and durability, the materials used are of aircraft grade.
The anodized aluminum is brushed over the keyboard and the keys are equipped with advanced light controls and better efficiency due to the large font.
Read Reviews from Real Owners for "Corsair K70 RAPIDFIRE" on Amazon.
Razer Ornata Chroma – Revolutionary Mecha-Membrane RGB Gaming Keyboard
This keyboard is a quieter mechanical keyboard with dome switches and membrane keys.
It is a mechanical keyboard but the touch is soft like normal keyboards yet it provides crisp sound like other mechanical keyboards.
The height of the keyboards is medium and they provide a relatively good actuation point as well.
The keys as well as the backlight, both are customizable with uncountable key options.
The hand rests provide the ultimate comfort and the keyboard has anti-ghosting abilities as well.
Read Reviews from Real Owners for "Razer Ornata Chroma" on Amazon.
Conclusion: An Ideal Addition for a Gamer!
Mechanical keyboards can be an ideal addition to your gaming regime specifically for their high actuation point and for the ergonomic construction that is added to their design.
This article was particularly written to help you understand what mechanical keyboards are and how can they make your gaming experience better and fun without costing you a fortune.
The uncountable customizations that come with these keyboards are what make the whole experience even more fun and exciting.
Image Credit: daskeyboard.com / gomechanicalkeyboard.com
Last modified: