There is nothing like watching a movie on a projector in your backyard with your friends and family!
This is exactly why most people are interested in investing in a good quality projector but various buyers are not familiar with the details of specifications of any projector, as a result they end up wasting their money on something that is not exactly feasible for them.
Hence, before buying a projector it is stressed that you consult an expert or do research on its specifications to prevent wasting your money.
One of the main features of any projector is the lumens rating, it plays a significant role in the image that is produced by the projector. The lumen rating also determines how the projector works in different light conditions.
Before we move forward with the article, you need to understand what a foot-candle is.
Like meter is used to measure distance, foot-candle is used to measure the amount of light falling on a certain area. It is the light that is produced by a candle and measured from a distance of one foot from the candle.
Now coming to how lumen is related to a foot-candle.
One lumen is approximately equal to one foot-candle that falls in an area equal to 1 foot. 1 lumen of light is not very much but when a large number of lumens combine, the amount of light produced is enough.
A typical 100 watts bulb has a lumen rating of 1600 and a typical projector that is used for business meetings and commercial uses have a lumen rating of 2000.
Deciding the number of lumens that will be feasible for you is based on Two Factors:
The Quality and Size of the Image that you want. If you want a normal sized image in a normal room than a 2000 lumen projector is enough but if you require a large image for a room as large as a seminar hall a 4000 lumens projector will be needed.
The Environment in which you will be using the projector. If you are going to use your projector in a dark room with minimum light, a 2000 lumens projector will give you good quality image and size but if you want to use your projector in a lighted room, the minimum number of lumens that will work for you is 4000 lumens.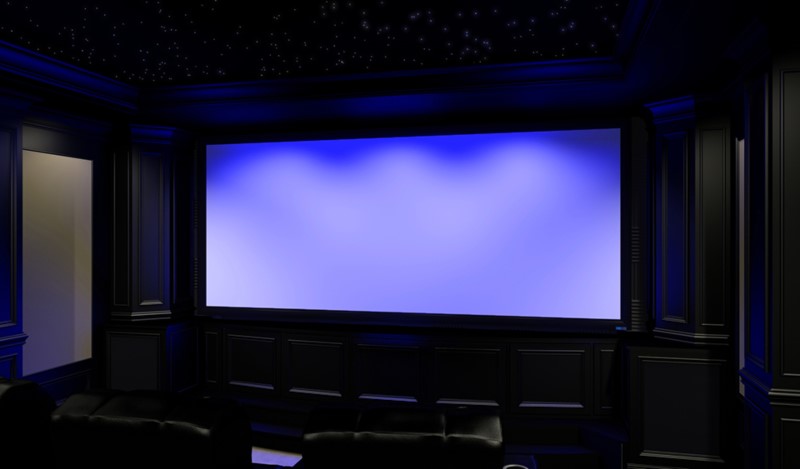 Apart from buying a projector with the correct number of lumens, also look for modes that are incorporated into the software.
For instance, in a conference room or similar mode, you will get more brightness than in cinema or movie mode in which light is cut down.
If you want some high-end 4000 lumens projectors, refer to our previous article "Best 4K Projector under 2000 Dollars".
It will assist you to decide what kind of projector is best for you. For further details on what lumens means on a project refer to the frequently asked questions read below:
What Do 400 ANSI Lumens Mean?
For understanding this, you need to understand what an ANSI Lumen is.
It is basically a standardized measurement by the American national standards institute which is used to rate or quantify the brightness of a projector.
For a lumen rating based on the ANSI, the brightness is measured by taking measurements in front of the projector lamp several times. These measurements are then processed and an average is found and that is the ANSI lumen of that particular projector.
The larger the number of ANSI lumen the brighter is the image.
From 200 ANSI lumens to 600 ANSI lumens, you will find all kinds of projectors on the market but are these ANSI lumens same as normal lumens explained above?
Yes, they are the same but the way of describing and quantifying the parameter is different.
400 ANSI lumens means the lumens that fall on one meter exactly.
So, a 400 ANSI lumen projector has the ability to provide 400 lumens brightness per meter which is ideal for a relatively large room. If you want a projector for a small to medium room, a 200 to 300 ANSI lumen projector will work perfectly fine.
How Many Lumens is Enough for A Projector?
The answer to this lies in how do you want to use the projector? Where do you want to use the projector? For what purpose do you want to use the projector? There is no ideal way to answer this question. The concept that "the brighter the better" is not true.
A very bright and lighted screen not only makes the audience uncomfortable but also causes unnecessary eye strain which results in headaches.
The required number of lumens depend on two things as mentioned above, the size of the image needed and the environment of the room. If you want a projector for your home use as an indoor projector anything between 1000 to 2500 lumens will work perfectly fine for you. It will not be very bright nor it's too dark.
Similarly, if you need a projector for outdoor use, something between 2000 to 4000 lumens will work for you. Furthermore, if you need a larger screen for outdoor usage, buy a projector with a higher lumen number.
For business use, the lumen number should be something similar to outdoor projectors but in this case, the modes and other features play an imperative role.
How Many Lumens do you Need for a Home Projector?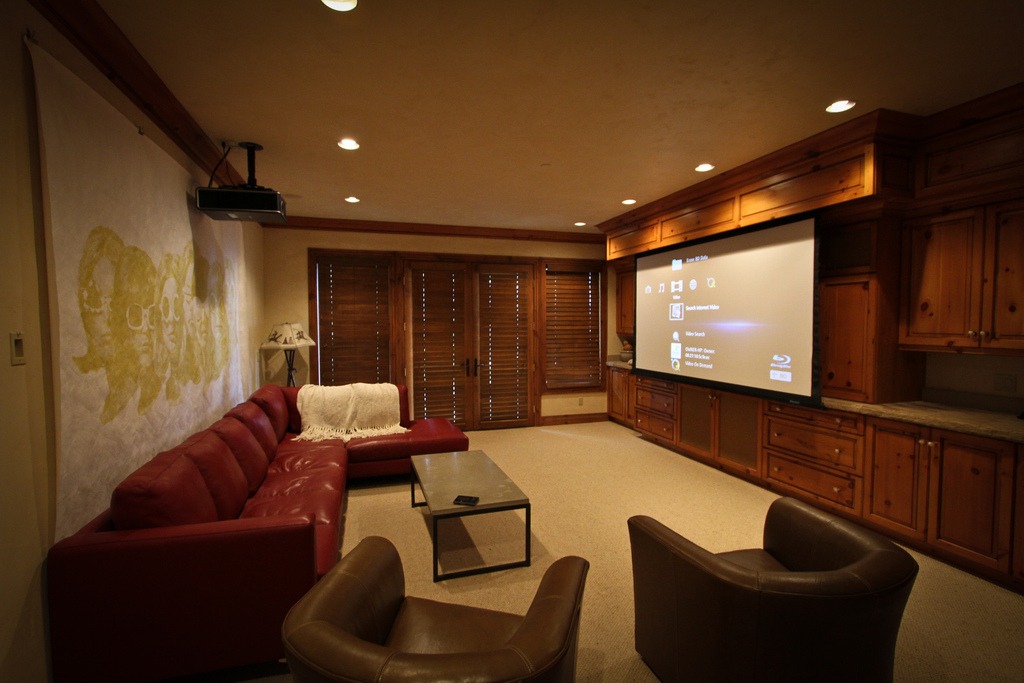 Before jumping to the number of lumens required by a projector used at home, you need to decide the kind of features and specifications you need.
If you are going to install your projector in a small room, you need less lumen number but if you have a home theater and like to install a projector there, you might need a larger lumen number as home theaters are usually larger than normal rooms and lounges.
As mentioned in the previous FAQ, an indoor projector will need 1000 to 2000 lumens of 200 to 300 ANSI lumens.
On the contrary, if you would like a projector to play movies or matches in your backyard or playgrounds, it is advised that you go for a projector with more than 2500 lumen count of more than 400 ANSI lumens.
This will not only help in improving the quality of the image but also keep the quality intact if you have to convert to a larger screen.
3 Great Projectors You can Buy Right Now
We have compiled a small buy right now section with the best and high-end projectors present on the market so that you can easily choose the one that is best for you.
APEMAN Mini Video Projector DLP Pocket LED Portable
This is a mini projector that can be used as both a portable projector as well as a fixed one.
In comparison to other mini projectors, it is much brighter with a higher quality image. It supports a high resolution of 1920 by 1080 pixels.
It is compatible with almost all the media devices including TV stick, mac book, PCs, Amazon fire, iPad, iPhone and what not.
It is perfect for playing video games, movies, and dramas but the lumen count is low for business use.
If you want a projector for domestic use, this device with its three years warranty will not make you regret for a second.
Go Check Out the "APEMAN Mini Video Projector DLP Pocket LED Portable" Reviews from Real Owners on Amazon.
Optoma HD143X Home Theater Projector
This projector by Optoma is specifically constructed for use in home theaters.
It has a lumen count of 3000 lumens which gives you a very high resolution with a contrast ratio of 23000:1.
This helps in viewing HD movie via HDMI without losing the picture quality.
The vibrant colors and long lamp life makes it worth every penny.
Even though it is expensive as compared to the other projectors, but the image quality and the long life makes it a one-time expense.
It supports complete HD images and has high quality sounds effects as well.
Go Check Out the "Optoma HD143X Home Theater Projector" Reviews from Real Owners on Amazon.
vankyo LEISURE 3 LED Portable Projector (Upgraded Version)
This extremely reasonable projector not only promotes a superior image quality with the upgraded technology but also provides a big screen experience which is new for a portable projector.
The 2200 lumen count combined with a Mstar advanced color engine supports HD 1080p resolution and a high contrast.
Unlike other projectors, it also has a noise suppressor so that you can enjoy your movies and video games without any interruptions.
The large screen experience provided by this projector supports 5 feet to 17 feet large image without compromising the quality.
Moreover, it comes with a three years warranty, if you are not satisfied with the quality and features you will get a complete refund.
Go Check Out the "LEISURE 3 LED Portable Projector" Reviews from Real Owners on Amazon.
Conclusion
Projectors are a luxury that can help you enjoy the best movies with the best people around you but if you end up buying something that has low functionality and feasibility it quickly changes from a pleasant luxury to a pain.
Hence before buying a projector make sure you understand its features and specifications so that you don't waste your time and money on something that will make you regret. The top three mentioned projectors in this article will help you in understanding what kind of projector is needed at home for domestic use.
Image Credit: seymourav.com
Last modified: