When it comes to darts, every little aspect matters. From the weight of your darts to the shape of your flights, one tiny change can mean the difference between a win and a devastating and embarrassing loss.
Below, we've reviewed the best dart flights to use whether you're a beginner just testing the waters or a seasoned pro looking for a new edge.
Why Dart Flights Are so Important?
Dart flight have a very important job.
They stabilize the dart as it cuts through the air.
The shape, size, and weight of each flight will have a major impact on how the dart performs.
One tiny variation or defect in the flight and you can kiss your win goodbye. Each flight must be perfect. The smallest nick or scratch can change the way it functions.
Starting with the best dart flights right from day one will give you a competitive edge as a pro.
For beginners, a set of awesome dart flights can make learning the game much easier, too. But what should you consider before buying your next (or first) set of dart flights?
Symmetry and Shape of Dart Flights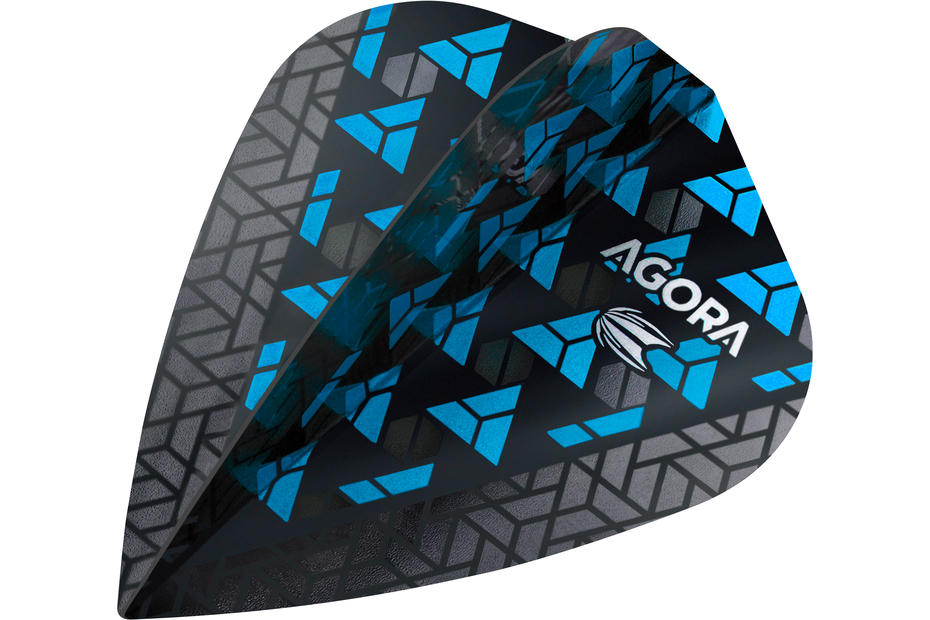 Dart flights must be a perfect and exact match on each dart.
The slightest change in shape or spread will affect the dart's performance.
While it's okay to have a little variation between darts, it's not ideal.
A set of darts should be exactly the same so you always know how your throw will go. As for the shape, there are several to choose from, each with its own purpose. Before you can choose the best dart flight for your skill level and goals, you need to understand the importance of shape.
A standard dart flight is an even balance between lift and stability. It's probably the shape you think of when you hear "dart". These typically come on a full set of darts, straight from the manufacturer, and are the largest flights.
Kite dart flights are best for tight groupings and maximum control.
The teardrop dart flight is great for tight quarters and awesome lift.
Slim dart flights are best for lightweight darts. They also provide a more stable and flatter trajectory than most types, reducing drag. They're great for powerful throwers. These are great for soft-tipped darts since they're lightweight. These are good for tight groupings.
Lantern dart flights are designed to give the nose a lift and keep the tail down for the best stability.
6 shape dart flights are similar to the standard, but smaller. They provide stability and lift while being very forgiving for new players.
Other types include pear shaped flights, combat, vortex, and fan tail. In fact, new shapes are coming out all the time.
The key thing to keep in mind is how each general shape and size will affect your game.
Larger flights are good for soft throws, heavy darts, long shafts, and steel-tipped darts. Smaller flights are best suited for hard throwers and lighter darts, soft tips, and short shafts. That said, you can mix and match any way you choose.
Dart Flight Weight
You won't find dart flights made of stone or heavy materials because that would defeat the purpose.
Dart flights must be made of lightweight materials to reduce the overall weight of the dart.
There is a fine balance between effective size and weight reduction. Larger flights are better for darts with heavy tips, while lighter flights can make a light set of darts really fly true. It's okay to mix and match to find your perfect setup.
Air Resistance of Dart Flights
In addition to helping to stabilize and lift your dart, the flights are there to help cut through the air.
There's a reason all dart flights are shaped a bit like feathers. Smaller, smoother dart flights are designed to slice through air like a hot knife through butter.
Larger flights with a more fan-like shape may slow the darts down, but they help immensely with angled shots that require precision.
What Are the Best Dart Flights to Use?
I'm glad you asked! The best dart flights to use will depend on your play style and goal.
For standard dart games in the pool hall, you can try a set of standard or no. 6 shape dart flights. These are suitable for most players, even pros.
If you're hoping to do some killer trick shots to impress your buddies or snag a win during a tournament, you may prefer to try the lantern dart flights or kite style. Some people really love the teardrop shape and slim styles for maximum control.
Overall, however, you should try a few flight styles to see which suit your grip and throw style. Who knows? The best dart flights and shafts for you might end up being an unheard-of combination!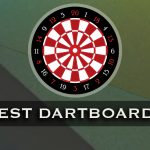 If You Are interested, Read our Article about
Our Best Dart Flight Recommendations
Now that you understand why dart flights are an integral part of the sport, it's time to look at the best of the best.
After a lot of research, trial, and interviewing, we've come up with the top-rated and best dart flights for players of all skill levels.
Price-Conscious Option
If you're a beginner or just looking for inexpensive but reliable flights for practice, you can't go wrong with this mega pack of wide, standard, and slim dart flights.
The wide variety of colors will bring some vibrance and excitement to the visual aspect of your darts, while providing a range of shapes to try.
This is an inexpensive but suitable set of 75 flights to keep you playing and practicing without breaking your budget.
Read Reviews from Real Owners for "25 Sets(75Pcs) Long Life Durable Nylon Dart Flights" on Amazon.
Style and Performance
If you're looking for sleek styling and top performance, try this awesome set from Harrows, a trusted name since the 70s.
A modern, attractive design meets efficient and impressive function in this set of 15 flights.
At 100 microns thickness, you're getting durable, long-lasting, tough flights that don't weigh the darts down.
Read Reviews from Real Owners for "Harrows Retina Black Dart Flights Slim" on Amazon.
Shaft and Flights
For a no-fuss dart game, try these integrated flights and shafts from Cuesoul.
A killer design in both appearance and function, you can switch out your flights and shafts in half the time since they one and the same.
If you don't care about customizing every tiny aspect of your darts, and you want a firmer, more reliable flight adhesion, look no further than this set.
Integrated shafts and flights take the guesswork and tedium out of fine-tuning your dart set.
Read Reviews from Real Owners for "CUESOUL Integrated Dart Shaft and Flights" on Amazon.
Variety and Quality
If you like variety in your darts' appearance but still require top quality standard sized flights, try this set of 30 dart flights from Cuesoul.
These are a great option for heavy, steel-tipped darts.
They'll provide the right amount of lift and aerodynamics that you'd expect in a top-tier flight.
Read Reviews from Real Owners for "Cuesoul 10 Set Unique Design Standard Dart Flights" on Amazon.
Heavy Duty
If you're hard on your darts or you prefer a thicker, heavier flight, these Winmau Rhino flights are just the thing you need.
Tough, sturdy, durable, and robust, these flights won't fall off or become damaged with regular use.
For beginners who have a habit of damaging delicate flights and for pros who don't throw with a dainty hand, the Winmau Rhino set will keep your darts in the air without poking holes in your pocketbook.
Read Reviews from Real Owners for "Winmau Rhino Long Life Standard Extra Thick Dart Flights" on Amazon.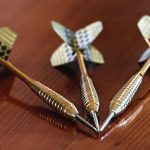 If You Are interested, Read our Article about
Conclusion
Whether you're a newbie just trying out this fun sport or a seasoned pro looking for the next big thing to up your game, there's something here that should pique your interest.
While not every player will love every product listed, the prices on these items are low enough that even the tightest budget can afford to try a few.
Pair any of these flights with your favorite tips, shafts, and barrels and watch your game improve.
Try combining different shapes and sizes of flights with different barrels and shafts for an intense game.
And if you're used to soft-tipped, try some steel-tipped darts for a real treat. Whatever style you choose and however you play, we hope you found this article helpful, educational, and a good source of affordable and quality dart flights.
Do you have a favorite brand of flights? We'd love to hear from you!
Last modified: