The game of darts is played all over the world for recreation and as a professional sport. As such, there are different levels of equipment you can buy. Darts come in different weights, sizes, and shapes. All aspects are important, but the weight of the darts is the most important thing to consider.
What weight darts do the pros use?
Darts start at 12 grams and go up to 50 grams. The pros use darts around 30 grams.
This weight provides good balance, straight flying, and reduces arm strain.
There is a lot more to selecting the right darts, but understanding how weight impacts performance is the first step. Below, we'll take a closer look at how weights affect the game, the player, and your final score.
What Is a Good Weight for Darts?
Most individuals playing darts for fun do not need darts above 30 grams.
Heavy darts require a lot of practice, and if used too soon, can cause arm fatigue. That said, pros have been playing darts a long time and know their own bodies well. The pros can handle between 30 grams and 50 grams, but that doesn't mean they'll always use those.
A good weight for darts depends on the individual. You should try several styles and weights and not simply trust a generic list online.
While we can't tell you the perfect weight for you, we can offer some advice about how the weights change between dart sets, what qualities you can look for, and how to best judge for yourself what will work well for you.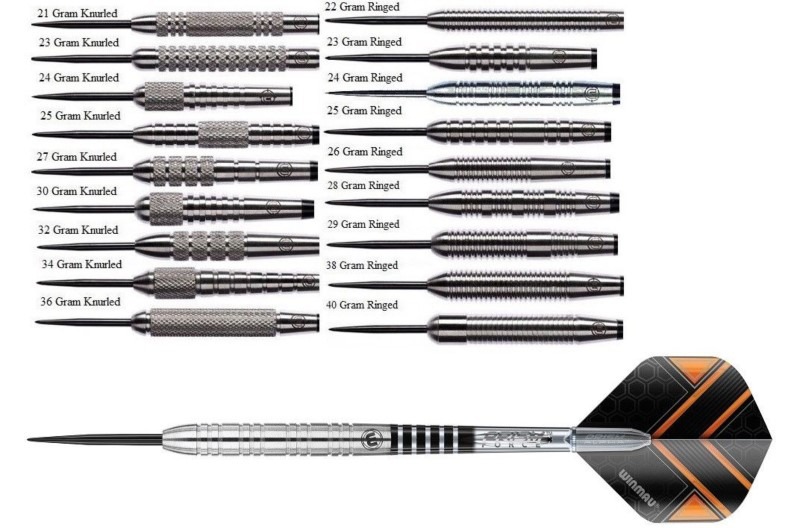 How Should I Choose Darts?
Choosing the right size and weight of darts has to do with your own size, height, and strength, believe it or not.
A very small person, for example, would not do well with a heavy 50-gram dart set.
On the other hand, a large, strong person would probably annihilate a super lightweight dart. In fact, playing with darts that aren't properly weighted for your body type can actually physically harm you. But that's not all to consider. Before you choose your darts, think about your body composition as well as your intended play style and how often you plan to use them.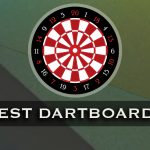 If You Are interested, Read Our Article About
Weight
A lot of professional dart players stick between 16 grams and 20 grams.
This is most suitable for individuals of average weight and height.
Another widely used weight by pros is the 18-gram dart.
Many pros feel the 18-gram darts help improve their game. They believe it helps with consistency and strength. As a beginner or a casual player, choose a weight of darts that you can handle without strain. Imagine playing the game for a few hours. Would your hand and arm ache? If so, size down and try a lighter dart.
Balance
For pros, selecting a suitable weight is imperative, but it's not just the overall weight that matters.
There's the matter of balance. Some darts are heavier toward the front while others are heavier in the back. This makes hand positioning and play style important.
Most pros try a variety of darts. They test the feel and the weight of each to find the perfect set. In fact, they often carry several sets with them and switch them out for a variety of reasons.
Change Is Good
Chances are good that you'll be switching your darts frequently once you begin playing.
As we said, even the pros don't stick to just one weight or one single set. They may switch darts based on the type of game, where they're playing, who they're playing against, or even how they're feeling that particular day.
It's a good idea to find a few different weights that suit your needs. And if you become bored with your darts, you can try a heavier set to increase the challenge!
Dart Brands Used by Professionals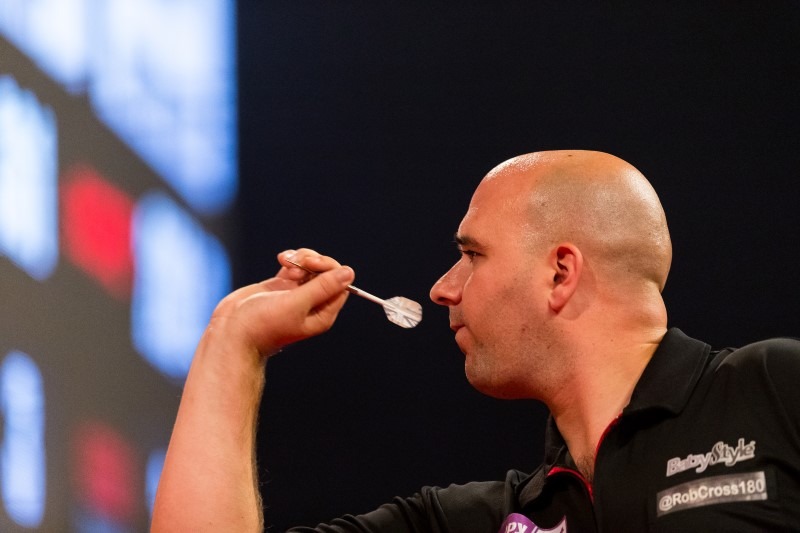 Professionals use different dart brands every now and then. Some popular dart brands are Centaur, Bottelsen Hammer, King Cobra, and the Viper Sure Grip darts.
All these darts are elegantly designed because style matters for the pros.
These dart brands have been available in the market for a long time. They are redesigned every now and then to increase speed, accuracy, and other aspects. The 2018 versions of these brands have brought unique darts. It is best to try out the different brands of darts before you buy.
You'll be able to test the feel, weight, and look all at once.
What Gram Darts Should I Use?
While this is a widely asked question, there is no set right or wrong answer. Every person is unique in their body structure, weight, and height.
If you are entering the professional leagues, you may wish to try between 20 and 30 grams. Most of the professional leagues use these. Be sure to check the rules of your leagues to see if they require a certain weight range.
If you would like to stick to entertainment only or you are just starting out, you should not go for heavy darts above 20 grams. In the initial stages you have to focus on getting your aim straight and your grip right.
This can be practiced using any weights but the lighter ones are recommended for that purpose. Make sure you do not hold the dart wrong as the weight will be positioned wrongly and disrupt your progress.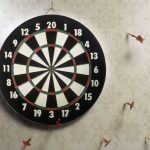 If You Are interested, Read Our Article About
It's All About Trial and Error
You can read all the articles in the world and memorize the numbers, but that's not going to help you in the long run.
The only way to know for sure what weight of darts is right for you is to hold them yourself and do a few test throws.
The different varieties and brands of darts available are all good.
However, as a professional, you have to choose the brand that offers you the most. The grip types, materials, and weight all play significant roles in how your aim will be in the end. Check out these dart reviews and get ready to find your perfect set.
Darts You Can Invest In
A great dart set to get you started on the road to pro, Ignat steel tip darts are ready to blow the competition away.
Perfectly weighted and designed to fly true, you can't go wrong with this set.
Each dart has excellent grip points which help your hand placement in a natural, comfortable way.
Rubber rings keep things together so you won't need to retighten as often.
A beautiful case is included, making sure you can travel with your darts with little fuss.
Read Reviews from Real Owners for "IgnatGames Steel Tip Darts" on Amazon.
A terrific dart set that is a must-have for those who want to start their professional dart career.
Machined brass barrels come in two different weights, and there's a variety of shafts and flights so you can customize your experience.
The set is complete with 6 barrels, 12 aluminum shafts, 12 rubber rings, high-performance dimpled flights, and two tools for keeping your set in pristine condition.
Read Reviews from Real Owners for "CC-EXQUISITE Professional Darts Set" on Amazon.
The Centaur 6 pack steel tip darts are highly flexible darts suitable for beginners and professionals.
The box comes with instructions on how to use the darts and protect them from damage.
This pack of darts is highly recommended by coaches and pros.
The company is well established and has a very good reputation in the market. At 22 grams, this dart set is a great choice for all players.
The darts come in black and red, are made with sturdy aluminum, and have a beautiful carrying case.
Read Reviews from Real Owners for "Centaur Steel Tip Darts" on Amazon.
Last modified: