Most individuals will tell you that it's better to opt for higher and more recent processors like the i5 and i7 for the best gaming experience. However, if you're only now starting out, you can just as well make do with a processor like the Intel Core i3-8100 Desktop Processor for online gaming and many more CPU games like Battlefield 4, Call of Duty: Ghosts or BioShock Infinite.
i3 processors offer great performance and speed for casual gaming, and even for regular tasks like streaming, video-chatting, and editing!
So, if you're just trying to get the best processor for everyday gaming, you can consider an i3 CPU as a great choice.
That said, you may be wondering – which i3 CPU is the best? Well, look no further for the answer. Here's a look at our reviews of the best i3 CPU for gaming:
The Top 3 Best i3 CPU for Gaming
Intel Core i3-8100 Coffee Lake Quad-Core 3.60 GHz LGA 1151 (300 Series)
The Core i3-8100 is a locked 4-core, 4-thread processor, with 3.6GHz base clock frequency, an L2 cache of 1MB and an L3 cache of 6MB.
The CPU provides 16 PCI express 3.0 lanes, along with Intel's UHD 630 integrated graphics, and can support around 2400MHz of DDR4 RAM and 65W of TDP. This processor provides online gamers with a performance that is surprisingly balanced, especially if you keep Intel's recommended price in mind. The i3-8100 can compete well with the popular Ryzen line, and even compares to Intel's i5-7400 and 7500 CPUs.
The one major drawback of this processor is that if you wish to use it, you'll need a Z-series motherboard. This is an overclocking motherboard, which could technically work out for potential buyers that are going to upgrade to an 8700K later on. However, until more budget-friendly motherboard models come out in the future, most gamers will have to purchase one of these Z370 motherboards with the i3-8100 and that is pretty expensive even with the cheapest model.
Most buyers say that the processor can show a few slow-downs in comparison to its Intel Core i3-7100 predecessor. However, these setbacks aren't really all that surprising considering that Coffee Lake usually provides more cores at slightly reduced clock rates.
Ignoring all the single-threaded outliers, the i3-8100 is a major step in the right direction since it redefines what gamers should expect from Intel's typical range.
This i3 gaming processor within Intel's portfolio stands above its price class in a majority of gaming tests and trials, showing fewer problems of lagging than other i3 processors. In short, the Core i3-8100 is great for gamers looking for solid application function in a versatile range of gaming. You can also get the processor with the highly compatible ASUS PRIME Z370-A motherboard.
Read Reviews from Real Owners for "Intel Core i3-8100 Coffee Lake Quad-Core" on Amazon.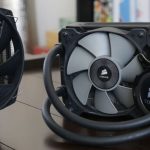 If You Are interested, Read Our Article About
Intel Core i3-6100 Skylake 3M 3.7 GHz LGA 1151
The Core i3-6100 is a dual-core processor that offers Intel's Hyper-Threading technology to give users a much better multi-threaded performance. It is a CPU that is ideal for gamers looking to get fast performance at 3.70 GHz without having to use a more expensive quad-core. The Core i3-6100 is a Skylake processor that comes to a variety of features.
The main benefit that it provides over previous generation chips is that its manufacturing process has improved from the 20nm of a 4th-gen Core to 14nm. The CPU also comes with an upgrade to silicon which allows for better performance with a simultaneous decrease in the amount of electricity it uses.
The most notable negative, apart from the presence of only two cores, is that the Core i3-6100 does not have Turbo Boost. This is off-putting since the core can't overclock to run at higher speeds.
However, since the processor already runs at 3.7GHz without the Turbo Boost, this actually doesn't have any major effect in terms of speed. It's still pretty fast and, since many programs and games are single-threaded, such speed is a huge help in gaming.
The Core i3-6100 is a processing marvel that manages to be efficient and budget-friendly at the same time. The cheap price comes with compromises, with difficult overclocking and having half the number of cores reducing the amount of L2 from 1MB to 512KB, and the L3 cache to only 3MB.
That said, the CPU's 3.70GHz frequency, silicon manufacturing, and design provide performance, speed, and energy efficiency that most games can find very useful.
Read Reviews from Real Owners for "Intel Core i3-6100 SkyLake" on Amazon.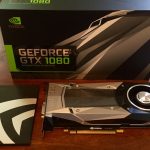 If You Are interested, Read Our Article About
Intel Core i3-7350K Kaby Lake Dual-Core 4.2 GHz LGA 1151
Intel's 7th Generation of core processors ranges from 91W on a typical desktop to 4.5W for notebook processors, all incorporating similar base technology with altering core and integrated graphics configurations.
The Core i3-7350K is an unusual member of the 7th Generation range.
It is the only processor with a TDP of 60W with a price value similar to that of the Core i5-7400/7400T. Having 4.20 GHz frequency makes this core pretty appealing. The processor has no turbo mode in essence.
Instead, the CPU can work in a low power mode of around 800 MHz when resting or at full speed when active. This provides a certain advantage over the turbo mode if peak power is the only main concern, especially when involving Windows 10 and incorporating Intel's SpeedShift system to rev up to the highest speed instantly.
The Core i3-7350K also offers Intel's HD Graphics 630 with updated encode/decode possibilities as a plus point. A major flaw with the processor is that it doesn't include a heat sink. Although a large cooler isn't really necessary to overclock it efficiently, getting even the most basic cooling solution can be pretty heavy on the wallet.
Its unlocked multiplier needs a Z-series motherboard which is also more expensive than the B- and H-series motherboards. All these add-ons make the Core i5s seem relatively cheaper.
The Core i3-7350K is Intel's first unlocked low-end processor. It offers amazing overclocking options that gamers can enjoy along with great 4.20 GHz peak speed. While it is a bit more on the expensive side for a Core i3 processor. Intel utilizes basic Core i3 features with the CPU's great overclocking capabilities to give gamers a new, affordable processor that is perfect for any simple gaming desktop.
Read Reviews from Real Owners for "Intel Core i3-7350K Kaby Lake" on Amazon.
Conclusion: Keeping Budget and Performance in Mind
Looking for the best gaming CPU while keeping budget and performance in mind is not easy.
We compiled and reviewed all the i3 core processors available on the market as best as we could, and finally, we've chosen the best i3 CPU for gaming: Intel Core i3-8100 Coffee Lake 4 Cores 3.6 GHz!
When it comes down to it, the i3-8100 proves to be the best in terms of clock rates, price value, processing speed, graphics, and performance.
If you're looking to have the best i3 CPU for gaming that gives you great performance without any lagging or graphics issues, then this is the right choice for you!
Image Credit: newegg.com / techspot.com
Last modified: