The GTX series is the long-standing powerhouse of graphics cards and the envy of every gamer. Touted as the fastest, most reliable, and visually impressive cards on the market, you can expect great things from any card in the GTX line. But the fan favorite in 2019 is still the GTX 1080. With as much punch as the 1080 packs, you may expect a need for a beefy, expensive power supply to run it at maximum. But do you actually need to spend that much?
Below, I'll answer that question as we explore the best of the best in power supplies for the GTX 1080. This will guide you, should you complete or upgrade your ultimate gaming rig. You might be surprised how much power you can get for a relatively small price tag.
Why the GTX 1080 Is Amazing
Before we dive into the specs on some killer power for the GTX 1080, you need to know why this card is still a favorite among serious gamers. The GTX line of graphics cards is the epitome of gaming prowess, and it has been for many years. You can find it distributed through many different brands, but they're all basically the same.
Powered by the Nvidia Pascal architecture, there isn't a single game that can slow the 1080 down. Crank your games up to high and ultra-high graphics settings and hold onto your pants. They boast three times the performance of any previous generation of graphics cards. They can even handle the toughest and most graphics-intense VR games.
With so much happening inside these sleek and sexy cards, heat should be a real concern. But not for the GTX 1080. Innovative designs, top-quality materials, and decades of experience have all come together to provide superior heat dissipation with vapor chamber cooling on some of the top-tier brands.
Suffice it to say, no matter the brand, the GTX cards were designed to blow your mind. Thankfully, they're not designed to blow your bank account, too. Affordable, killer graphics are a treat for your eyeballs when you drop the cash for a GTX 1080. But all that awesome will be worthless if you don't give it the juice it needs. Screaming graphics come with a fairly high power need.
Choosing a Power Supply for the GTX 1080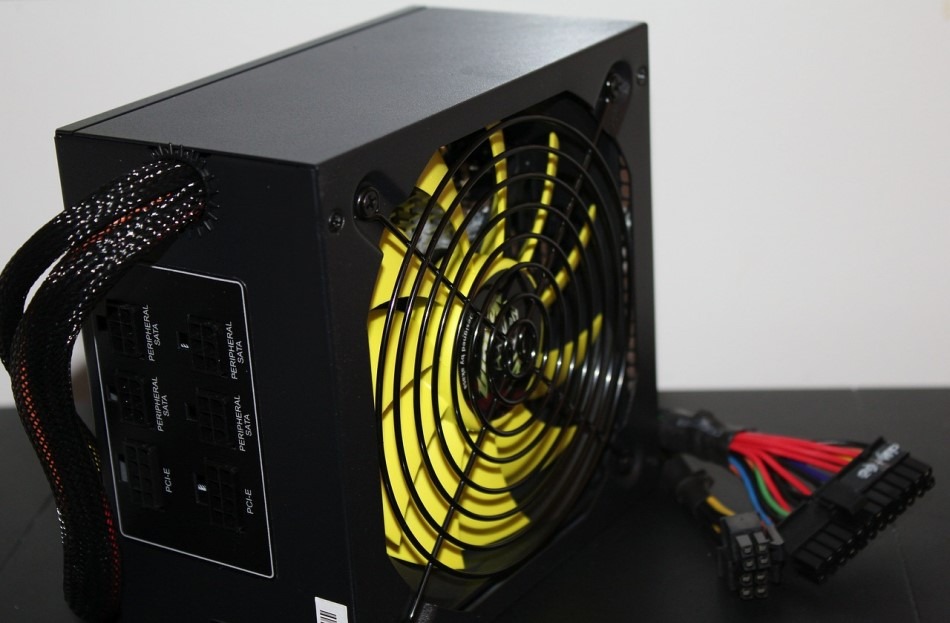 I could go on for days about my one true love, the GTX 1080, but I'm sure you'd like to hear about the power. After all, without a good power supply, you've just got an expensive paperweight. Be aware that there are several types of GTX 1080s on the market right now. Each has its own set of requirements, so be sure to check if yours is compatible with the following power supplies before purchasing.
Most GTX 1080 cards state that a 500W power supply should be good enough, but I'm of a different mind. My experience has proven that when it comes to power, you don't want to go with the recommended. Always go higher.
Why?
Because that power supply isn't only powering your graphics card. It needs to power a large number of components, usually all at once. You can go bare minimum and get away with it for a while, but I prefer to future-proof my rigs.
Eventually, you'll be upgrading other parts of your computer, even if the graphics card is still good. If you happen to upgrade a component to something with a much higher power consumption than the original, suddenly that smaller power supply isn't going to cut it. Since power supplies can be a big investment, it's much better to get the biggest one that's appropriate for your rig—and the future of your rig!
If this is your first time shopping for a new power supply, it can be a bit daunting. There's a lot of information to absorb, and you don't want to fry your PC in the process. Don't worry though. I've done some of the hard work for you, testing the GTX 1080 with the following power supplies and scouring the internet for other opinions, too.
Choose something from this list for your GTX 1080 graphics card and you can't go wrong. Just be sure your specific card and the power supply are compatible first.
What Power Supply Do I Need for a GTX 1080?
Check the website for the brand of your choice for the details, but on average, the GTX 1080 graphics card needs at least a 500W power supply. This is the minimum suggested. Some brands have tweaked their version of the GTX 1080 to require less power, but I'd still go for the bigger ones.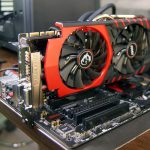 If You Are interested, read our Article about
Best Power Supplies for the GTX 1080
(+Comparison Table)
What you buy is ultimately your decision, but the following power supplies worked like a charm for my Nvidia GTX 1080 graphics card. My testing included running games such as The Witcher 3, Far Cry New Dawn, and The Elder Scrolls Online, each for about 4 – 8 hours. I also ran them through a cycle of photo editing with Photoshop and some painting with Corel Painter 2019 at the same time. These are all intense programs that push graphics cards and power supplies to the max and tend to make a PC pump out some serious heat.
I did not personally test every card listed here—only some of them—but I researched the heck out of them on your behalf. I looked for reviews from experts in the field, pro gamers, and regular users running similar rigs and software.
And now, in no particular order, my top pick power supplies for the GTX 1080.
| | Power | W + H + L | Fan Size | Energy Efficiency | Warranty |
| --- | --- | --- | --- | --- | --- |
| EVGA Supernova 750 P2 | 750W | 150mm x 85mm x 165mm | 140mm | 80 PLUS PLATINUM Certified | 10 years |
| CORSAIR AX760 | 760W | 150mm x 86mm x 160mm | 120mm | 80 PLUS PLATINUM Certified | 7 years |
| Rosewill Gaming 80 Plus | 650W | 158mm x 85mm x 148mm | 120mm | 80 PLUS BRONZE Certified | 3 years |
| CORSAIR RM850x | 850W | 150mm x 86mm x 180mm | 135mm | 80 PLUS GOLD Certified | 10 years |
EVGA Supernova 750 P2, 80+ Platinum 750W
This fully modular power supply has enough gusto behind it to power the GTX 1080 and everything else you can imagine. With sturdy construction and a ten-year warranty, you can trust the EVGA name to back up this impressive PSU.
This power supply comes in 650W through 1200W, but the 750W is a powerful PSU with a modest price tag. You can go higher if you want, but I truly feel that the 750 will be able to handle anything you throw at it.
A nice bonus to this PSU is how quiet it runs. It's not silent when you're running the most power-hungry games, but it's definitely quieter than most power supplies this size. On low to medium draw, it's almost perfectly silent; I was able to pull off a decent bit of gaming in the wee hours without making a lot of noise.
Read reviews from real owners for "EVGA Supernova 750 P2" on Amazon.
CORSAIR AX760, 760W 80+ Platinum Certified Fully Modular Power Supply
You can't go wrong with Corsair AX760. When I'm looking to upgrade, I always look to Corsair first. Top-notch design, silent running, and 92% power efficiency gets me excited every time I power this baby up. The design is sexy in my blue-lit case, and I like the 7-year warranty.
The 760W is a heavy-duty power supply that can run the GTX 1080 without a hitch. I had it running triple monitors with Photoshop on one, Far Cry New Dawn on another, and watching YouTube on the third. Not even a hiccup! The case stayed cool to the touch, and I barely heard the fan on a heavy load.
This bad boy comes with trusty over-voltage and over-current protection, just in case. I love the fully modular design. Being able to detach all the cords for installation is a great bonus. Nobody wants to wrestle an octopus inside a PC case!
Read reviews from real owners for "Corsair AX760" on Amazon.
Rosewill Gaming 80 Plus Bronze 650W Power Supply
On the lower budget side, we have the Rosewill Gaming 80 Plus Bronze at 650W. It's getting a bit closer to the recommended 500W for the GTX 1080, but it's still above and beyond what you'll need for most games.
I didn't test this one myself, but I asked around and did see one in action at a friend's house. While you might not be able to use this with multiple monitors and multiple power-hungry programs running, it should still treat you right if you stick with one big program at a time and one monitor.
The Rosewill Gaming 80 Plus Bronze power supply has a quiet fan on low to moderate power draws. It does make quite a bit of noise on higher draws. If noise isn't an issue for you, this is a good trade-off, in my opinion. The operating temperature stayed fairly low and the case was cool to the touch.
It comes with a 3-year warranty, which is pretty decent for a bronze level PSU. This power supply also comes in higher watts, but if you're going to spend that much money you might as well go with an EVGA or a Corsair instead. That is my opinion and not fact, but we're all friends here, so I'm just going to give it to you straight.
Read reviews from real owners for "Rosewill Gaming 80 Plus" on Amazon.
CORSAIR RM850x, 850W, 80+ Gold Certified
Another entry for Corsair on my must-have list for GTX 1080 power supplies. This fella is meaty and powerful. With 850W and a gold rating, you're going to get maximum power and stability. But, of course, you'll be paying for the best, so don't expect any big savings here.
If you need to play your games at the absolute highest settings (don't we all?) and enjoy watching movies in high definition, this power supply will fit the bill.
A bonus for this particular card is that it was built with sound in mind. It's big and powerful, but it's not going to wake the dead when you power up. In fact, at low to medium loads, the fan switches off entirely. But don't worry; it'll stay cool even without the fans blowing.
Read reviews from real owners for "Corsair RM850x" on Amazon.
Bottom Line on Power Supplies for GTX 1080 Cards
I can't stress this enough: with so many manufacturers offering their own take on the GTX 1080, you need to be sure yours is compatible with the power supply before you drop the money. All the specs for you specific card should have come in the box. If they didn't check online to make sure. There is nothing more infuriating than finding out too late that you have the wrong connectors. Power supplies are generally good to go for just about anything, but it's best to check.
Though the average suggested power supply for the GTX 1080 is about 500W, I'd suggest going higher. Unless you're running an incredible gaming rig with ridiculous power needs, you can stick around the 750W range and be safe. You can go as low as 650W before I'd start to worry.
But just because I think you should go higher, it doesn't mean you have to. I know plenty of people with mid-range PC setups that stick with a 500W PSU and do just fine.
And a final word: The PC parts industry moves fast. While this list of the best power supplies for the GTX 1080 is current right now, something even better may come down the line in another few months. We'll do our best to keep you all updated. In the mean time, we'd love to hear from you! Know an awesome power supply that keeps your GTX 1080 purring? Tell us about it!
Related Questions
What Is the GTX 1080 Power Consumption?
The power consumption of the GTX 1080 graphics card depends on the brand you choose. On average, it pulls about 7W in idle.
During gaming, power consumption stays well within the 180W TDP rating.
GTX 1080 on 500w Psu, Will It Work?
Yes, but that is the lowest recommended PSU for this card. Depending on the brand, it could run fine or it may cause crashes.
Last modified: