It's not unusual for websites to list games as either tabletop games or board games. Sometimes people use the terms interchangeably on those sites. But other websites are apt to hang you out to dry if you call a tabletop game a board game or don't know the other lingo. So, what's the deal?
Is there a difference between board games and tabletop games? Yes, there is a difference. Tabletop games can be played without a board, mat, or map of any kind. These are often role-playing games where the story unfolds as the players progress through it. Board games have a set board, map, or other play space and usually have set rules and a set story to go with them. However, local definitions may vary.
Confused yet? It gets even more complicated when you add in hybrid board and tabletop games, card games, role-playing games, and when you talk about fan sites and critics, too. Board game or tabletop game? What the heck is going on here? Below, we'll hit all the important aspects of tabletop games and board games to help you keep your head when the lingo debate gets heated on game night.
What Is a Board Game?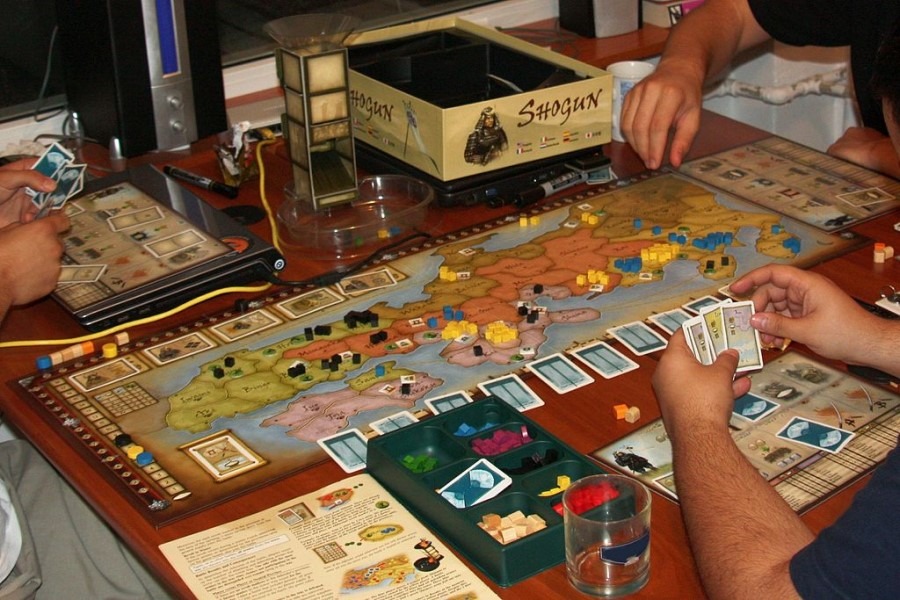 A traditional board game is pretty easy to spot. It often comes in a large box with a foldable board, map, or another playspace that lays flat on the table. They were called "board" games because they were originally made of flat wooden boards. Then they were made of cardboard. These days, a board game board or mat can be made of any material, including fabric, plastic, and card stock.
Board games often come with cards, tiles, figures, and other accessories. These are either placed on the board itself or on individual cards in front of each player.
The presence of the playspace, board, map, or tiles, along with accessories and game pieces usually indicates you're looking at a traditional board game. They also usually come with a rulebook and specifics of gameplay along with a set story.
Examples of board games would be Monopoly, Risk, and Kill Doctor Lucky.
What Is a Tabletop Game?
The original definition of a tabletop game was simply any game played on a raised, flat surface. This could be cards, board games such as those listed above, or anything else that physically sits on the table. However, times have changed and so has the language.
But not for everyone!
See, traditionalists will still call board games tabletop games, but modern gamers will often differentiate the two. But, that's not always the case either. Yikes.
This confusion is because not all tabletop games have boards and not all board games are actually played on a table.
Stop scratching your head. It's not too tough to follow along. Here's the modern definition of a tabletop game that should help clear it up for you.
Modern Explanation of Tabletop Games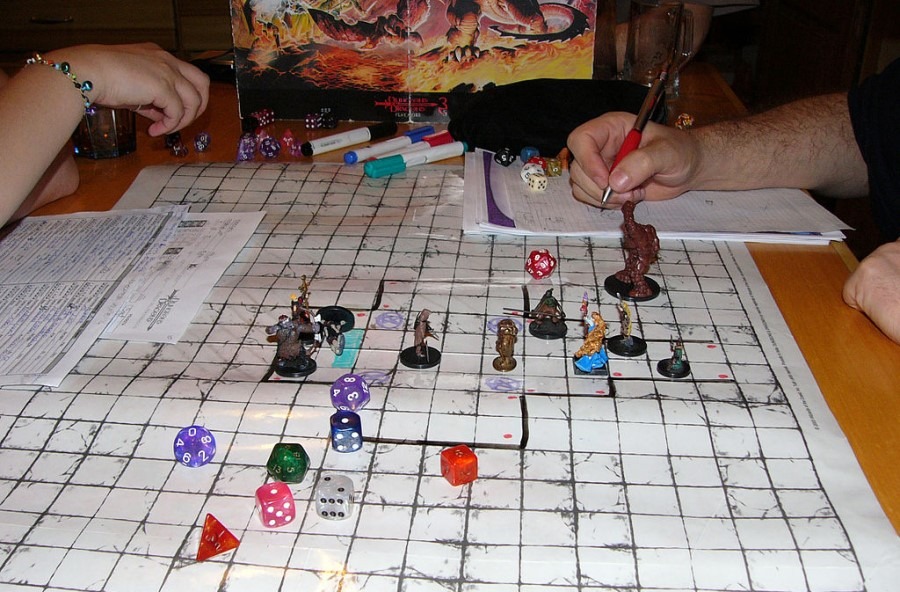 While tabletop games are often played in the same place a traditional board game would be—you know, a table—they have one major difference. Modern tabletop games do not always have any official playspaces, mats, maps, tiles, or another type of game board. This is not to say they don't ever have something like this, but it's not usually a requirement.
Tabletop games do not usually have game pieces such as tiles, cards, figures, or accessories that come with the main game. And often, the official game won't even have more than a rule book and some suggestions for gameplay.
In fact, many tabletop games don't require a purchase of any kind or any physical game pieces or equipment. How is that possible?
The key feature of tabletop games is the use of imagination to propel the gaming experience forward. These are the typical role-playing games that rely on a Game Master (GM) or Dungeon Master (DM) who controls the game world and guides players along.
Tabletop games are often referred to as role-playing games, but not all tabletop games actually fit into that category. It gets a little murky when you try to break it down any further.
Modern tabletop games are rarely the same each time you play them. Even with pre-written adventures, there will be changes in each game due to the choices and actions of the players as well as the choices and rulings of the GM.
Common tabletop games include Dungeons & Dragons and Pathfinder.
Location Matters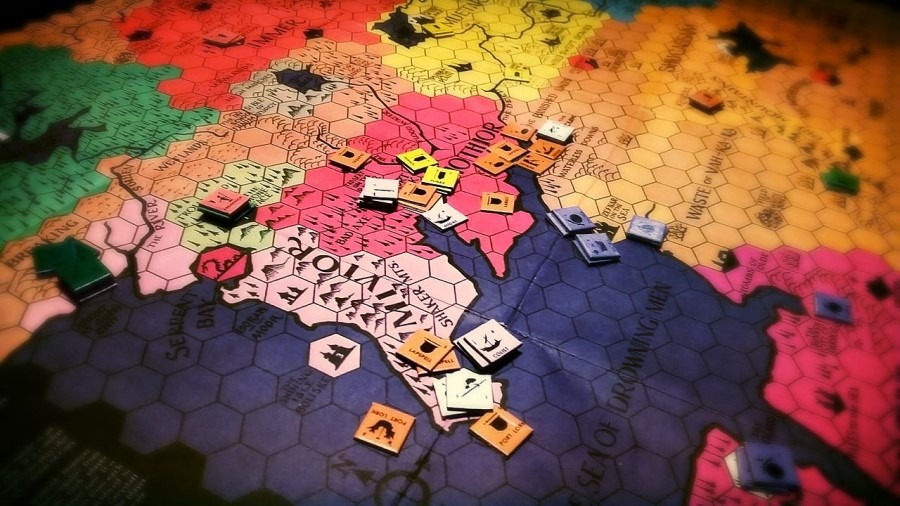 Oddly enough, location matters when it comes to what you call a game. I don't mean whether it's played on a table or on your bedroom floor. I mean where in the world you happen to be and who you are. This is known as colloquialisms, and it can't really be predicted. Local dialect will play a big role in what a game is called, but so will age of the player, type of gamer speaking, and who they're speaking to.
It's all a bit of a mess. The important part to remember is that they are all games in the end and it doesn't matter too much what you call them.
However, you'll probably have to have a battle of the wits now and then if you spend any time with gamers. Read on for some facts and tidbits you can use to your advantage when the time comes.
Hybrid Tabletop and Board Games
Because of the weird evolution of the terms "board games" and "tabletop games", a new term has seen a steady rise in popularity. Hybrid games are a combination of both imaginative role-playing and set story games.
Hybrid tabletop or hybrid board games often have thick rulebooks and multiple manuals, just like tabletop RPGs, but they also have set pieces, maps, mats, boards, and tiles like traditional board games.
Hybrid games run on player imagination that is sparked by or guided by dice rolls and choose-your-own-adventure type stories or adventures. These games often have a GM, though not always an official one with experience with RPGs and tabletop games. That's the beauty of hybrid tabletop games: they are really easy for newbies to pick up, but still super fun for veteran gamers to get a good challenge from.
One of my favorite examples of a hybrid tabletop game is Shadows of Brimstone. There are also hybrids that rely on miniatures, or small figures, such as Warhammer 40K and Warmachine.
I'm Confused! Is It Okay to Call a Board Game a Tabletop Game?
Yes. It's unlikely anyone is going to get terribly angry with you if you can't remember what category the games belong in. It's true that some rabid gamers might try to bite your head off, but most gamers are really friendly. In fact, most are just as baffled by the weird phrasing and evolution of gaming terminology as you are.
If you want to play it safe, you can use the term tabletop game to refer to pretty much any game that can be played on a table. This includes board games, card games, RPGs, and miniature games. That's a very broad category and is the least likely to get you in hot water.
Your best bet is it listen to what the other people in the room are calling the games. Use the same words they do and you should be fine. Of course, you can always ask. Just remember that everyone in the room may have their own definition and that question can start one heck of an argument!
Conclusion
Honestly, it doesn't really matter what you call a game that can be played on a table. It's not a video game, nor is it an outdoor-only game like lawn darts or croquet, so "tabletop game" is a safe bet if you don't want to ruffle too many feathers. The only thing that really matters though is that games are awesome and you should really be playing some right now. After all, isn't that what your game cave is for?
Last modified: